SM Cares recently launched its first-ever immersive exhibit that aims to promote blind awareness, The Blackout Zone, as part of its goal of creating a welcoming and caring environment for persons with disabilities, including the blind and the visually impaired, in all of its developments. The launch was held last October 6 at SM Southmall in Las Pinas City.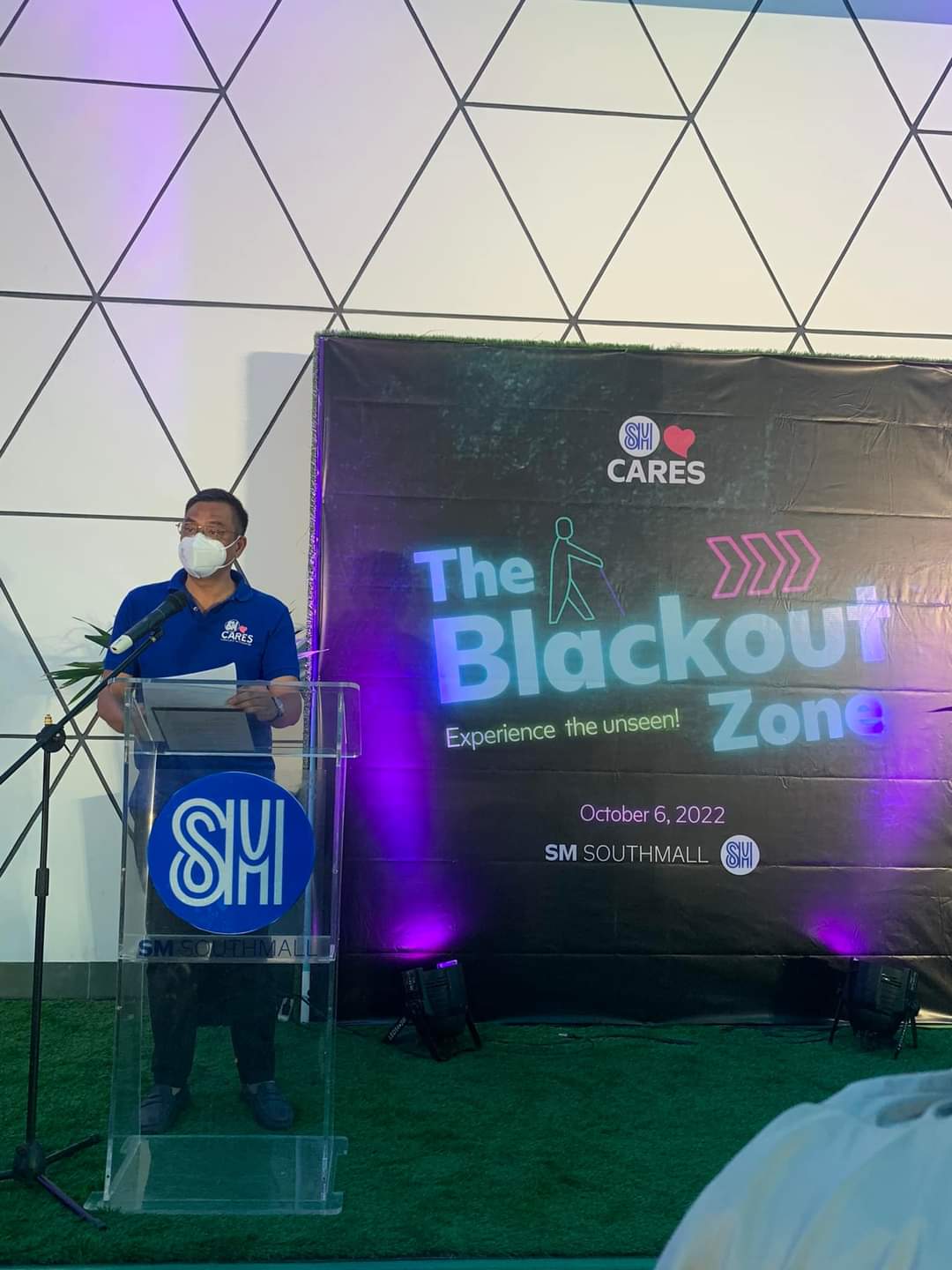 "On October 13 we will be celebrating World Sight Day, which focuses on global attention on vision impairement, including blindness With SM Cares, and through your help, we want to create a different kind of exhibit called The Blackout Zone. Through this, we will be able to experience the daily challenges of our fellow Filipinos who are visually impaired. This will allow us to broaden our knowledge on how we can help create an inclusive environment for them," said Engr. Bien C. Mateo, senior vice president of SM Supermalls and program director of SM Cares Committee on Persons with Disabilities (PWDs).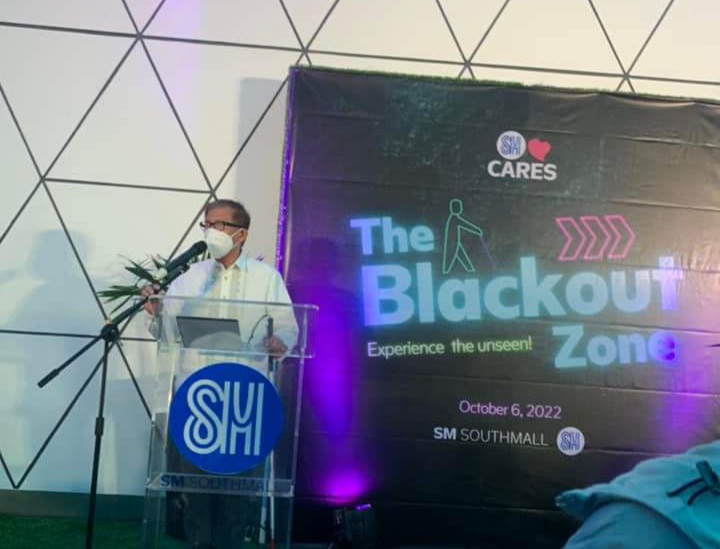 Members from various organizations were present during the event including Mr. Mateo Lee Jr., deputy director of the National Council on Disability Affairs (NCDA); Ar. Jaime Silva, chairperson of the Committee on Accessibility, United Architects of the Philippines (UAP); Ms. Aggie Angeles, country outreach coordinator of Benetech Bookshare and member of the Philippine Blind Union; Mr. Ronnel del Rio of the Chamber of Blind Masseurs; Mr. Art Letim of CBM Global and a former member of the Philippine Blind Union; and Ms. Mayette Regala from the Resources for the Blind, Inc.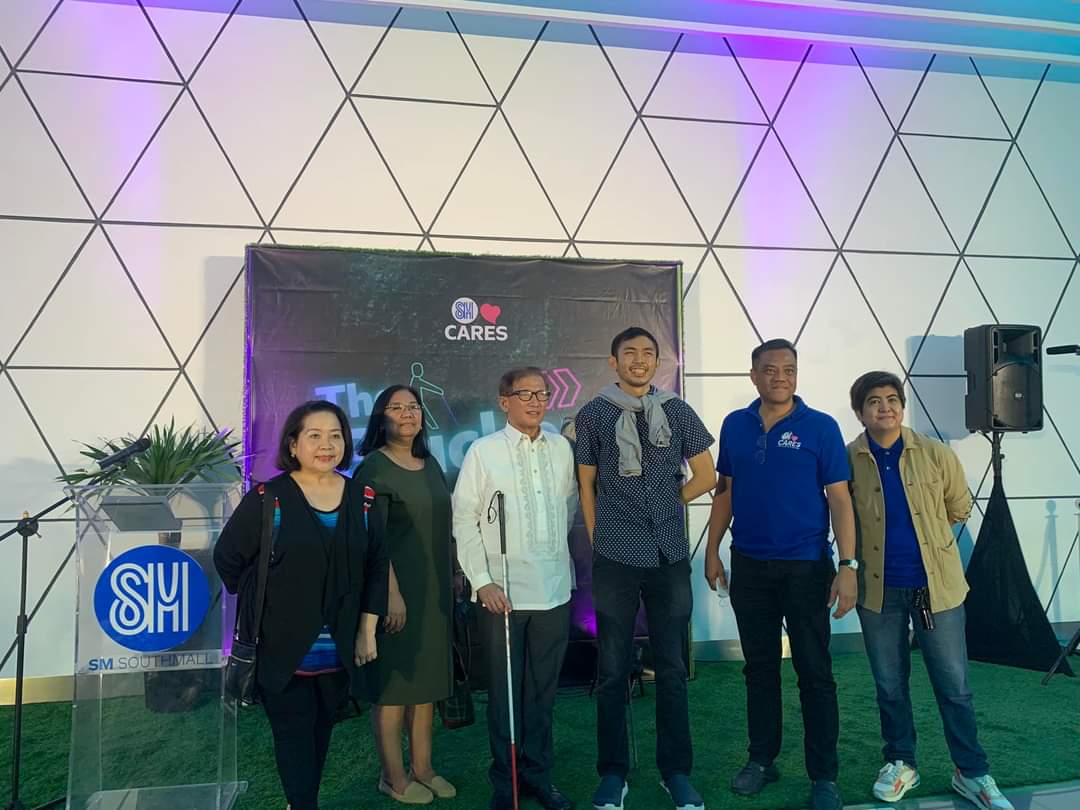 The Blackout Zone is open until October 16, except October 10, at the 3rd level of SM Southmall for free. Inside the Blackout Zone, participants take on different challenges in total darkness that unleash the power of their senses like tying a shoe, creating a sandwich, making their own coffee, and watching movies.
The goal of the exhibit is for the general public to develop a sense of care and affection for the blind, whether it is a loved one, a colleague, or a stranger; and to realize that in the world of the blind, things are possible.
The Blackout Zone is just one of the many ways SM Cares is supporting the United Nations' Sustainable Development Goals, particularly "SDG 10: Reduced Inequalities."
Other initiatives in line with this include the annual Angels Walk in partnership with ASP, held every January in celebration of National Autism Consciousness Week; the annual Happy Walk in partnership with DSAPI, held every February in celebration of National Down Syndrome Consciousness Month; the annual Sensitivity Training for Customers with Different Needs, which educates mall staff and security personnel on how to care for PWDs; and the annual Emergency Preparedness Forum which educates PWDs and senior citizens on what to do during emergencies.
SM Cares is the corporate social responsibility arm of SM Supermalls, supporting initiatives focused on communities and the environment. Aside from the program on PWDs, its advocacies include Programs for the Environment, Women & Breastfeeding Mothers, Children & Youth, Senior Citizens, and the SM Bike-friendly initiative.
To learn more about these programs, visit www.smsupermalls.com/smcares.