Looking for an academic enrichment or tutoring center in Quezon City? Good news! Enrichme Tutorial Center, a leading provider of academic enrichment and tutoring services is pleased to announce the opening of its newest branch in Quezon City. The new branch is located at 172, E. Rodriguez Jr. Avenue, Brgy. Bagumbayan, Quezon City (Enrichme Tutorial Center is located across Eastwood Police Station and Eastwood Fire Station).
The opening of the new branch is part of Enrichme's commitment to providing quality academic enrichment and tutoring services to students in Quezon City and the surrounding areas.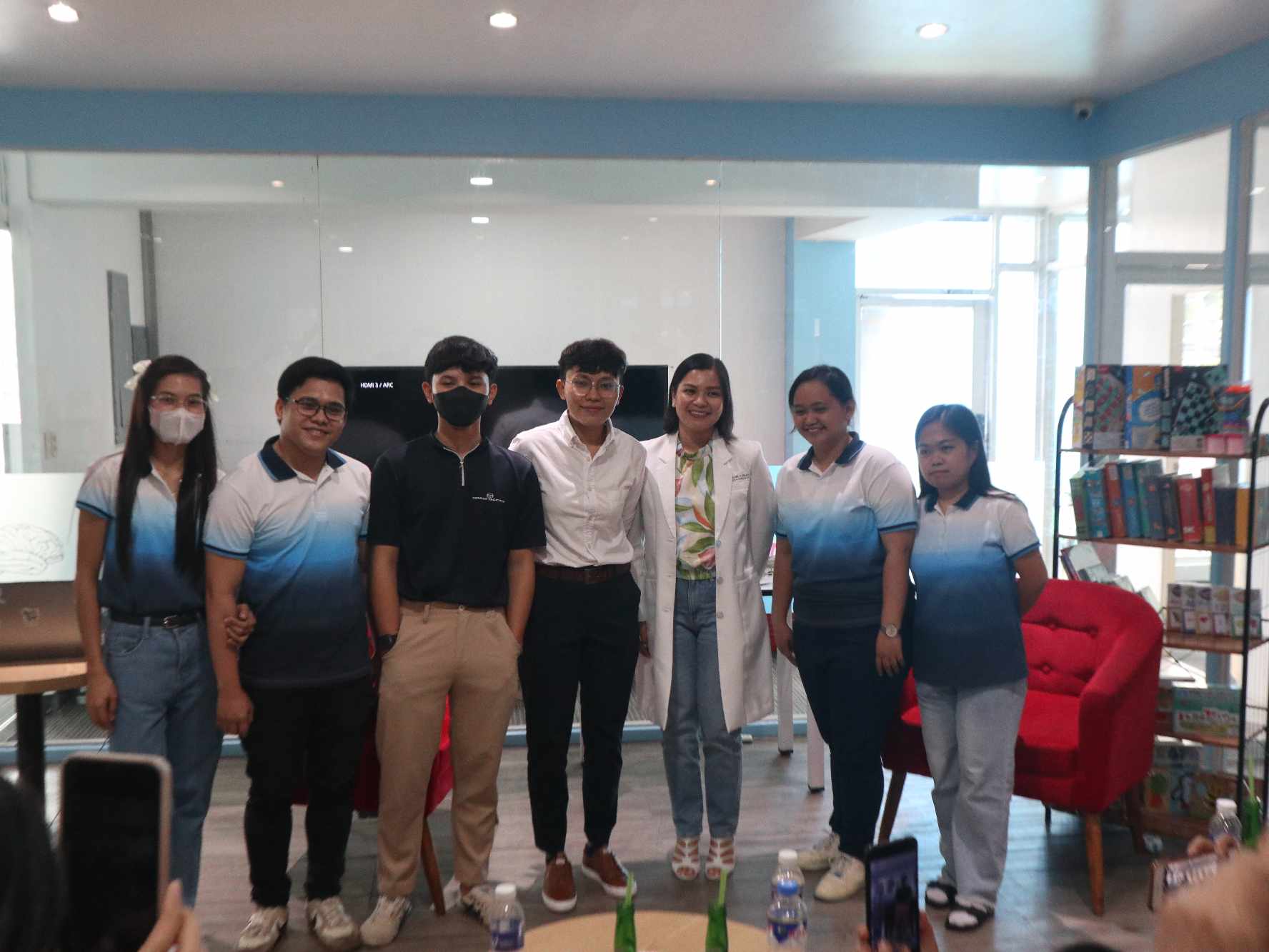 The new branch will be staffed by experienced and qualified teachers as well as doctors (Doctor Czarina Yrastorza – OB Gyne Dr. Marizar Pelayo – Pediatrician And in-house DevPed) whose expertise are special education for children. All the staff and team members of Enrichme Tutorial Center are passionate about helping students learn and succeed. All teachers will use a variety of teaching methods to engage students and help them learn in a fun and challenging way.
A Journey of Trust and Excellence
While EnrichMe Tutorial Center might be a recent addition to the educational sphere, its commitment to providing exceptional learning experiences has garnered rapid trust and recognition. The positive feedback and trust bestowed upon us by students and parents underscore our dedication to nurturing young minds and fostering academic success through innovative programs and personalized attention.
The Power of Personalized Learning
At EnrichMe Tutorial Center, they firmly believe that the key to successful education lies in personalized learning. The small class sizes and passionate educators ensure that each student receives individualized attention, enabling them to flourish academically and personally. The trust that parents have placed in them is a testament to their commitment to going beyond traditional teaching methods. Building a Community of Believers in just a short span, EnrichMe Tutorial Center has not only become an educational institution but also a community of believers in the transformative power of education. Positive word-of-mouth, enthusiastic referrals, and the heartfelt appreciation we have received from parents highlight our success in creating a supportive and nurturing environment.
Celebrating Milestones Together
The journey of EnrichMe Tutorial Center has been marked by milestones that reflect the collective effort of students, parents, and educators. EnrichMe take pride in celebrating the successes of their students, whether it's a newfound love for learning, improved grades, or a boost in confidence. These achievements motivate them to continue their mission of providing exceptional education.
A Bright Future Ahead
As EnrichMe Tutorial Center continues to make a mark in the education sector, we remain committed to fostering an environment where students can excel academically and personally. EnrichMe Tutorial center is excited to welcome more students and parents into their community, sharing in their vision of holistic growth and empowered learning.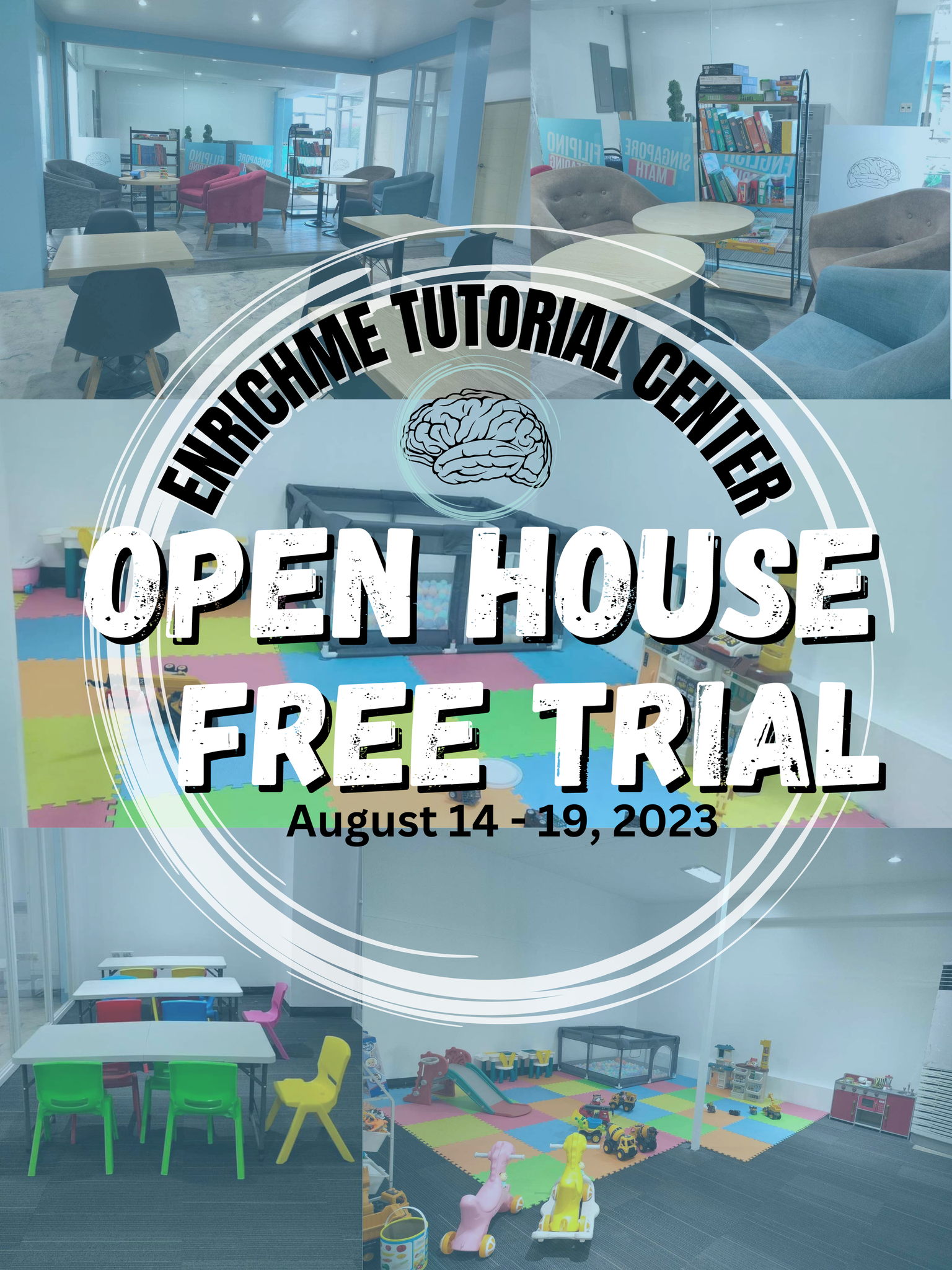 Join the EnrichMe Journey, EnrichMe Tutorial Center invites students, parents, and all education enthusiasts to be a part of their story. Check out their Free Trial session until August 19, 2023.
The opening of the new branch is a great opportunity for students in Quezon City and the surrounding areas to get the academic support they need to succeed. If you are looking for an academic enrichment or tutoring center in Quezon City, Enrichme Tutorial Center is the perfect choice.
Discover the joy of learning, the power of personalized education, and the promise of a brighter future. With EnrichMe Tutorial Center, the possibilities are limitless. For enrollment, program details, and inquiries, please visit https://www.facebook.com/EnrichMeTutorialCenter or contact us at contact enrichmetutorialcenter@gmail.com.