The way Pinoys celebrate Christmas stands out from the rest of the world. Pre-pandemic, streets and homes are decked out with parols and twinkling lights and Christmas carols are blasting from every establishment's speakers as early as September.
We also make it a point to have something special on the table for the family to partake as one of the highlights of Paskong Pinoy is Noche Buena; and usually, the star of this annual feast is Christmas Ham.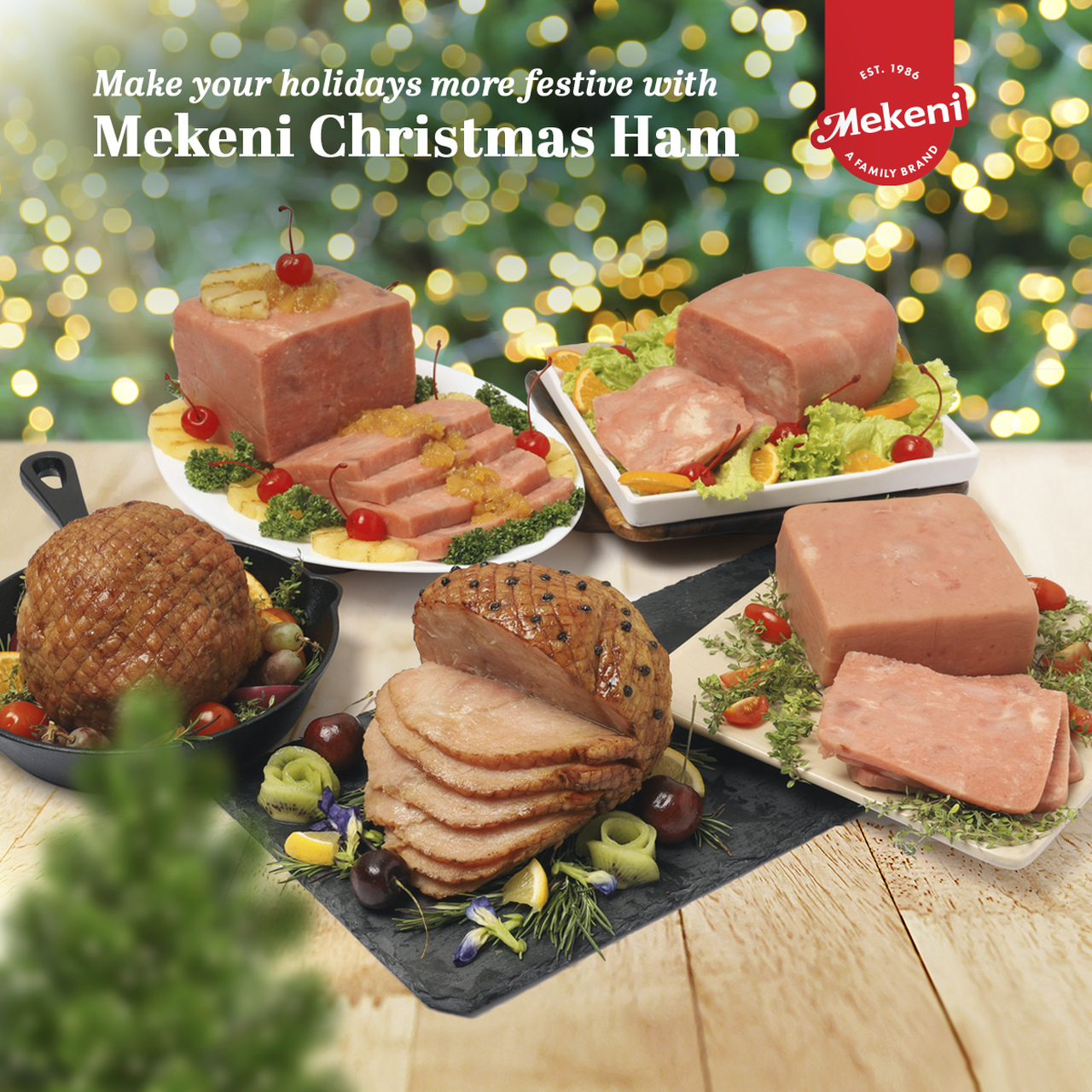 Our love for this handa is reflected by the variety of Christmas Hams available in the market—from the classic pineapple-flavored to smoky ham. When it comes to quality and delicious hams, Mekeni will make your celebration even more joyful and festive with its variety of family-favorite Christmas Hams.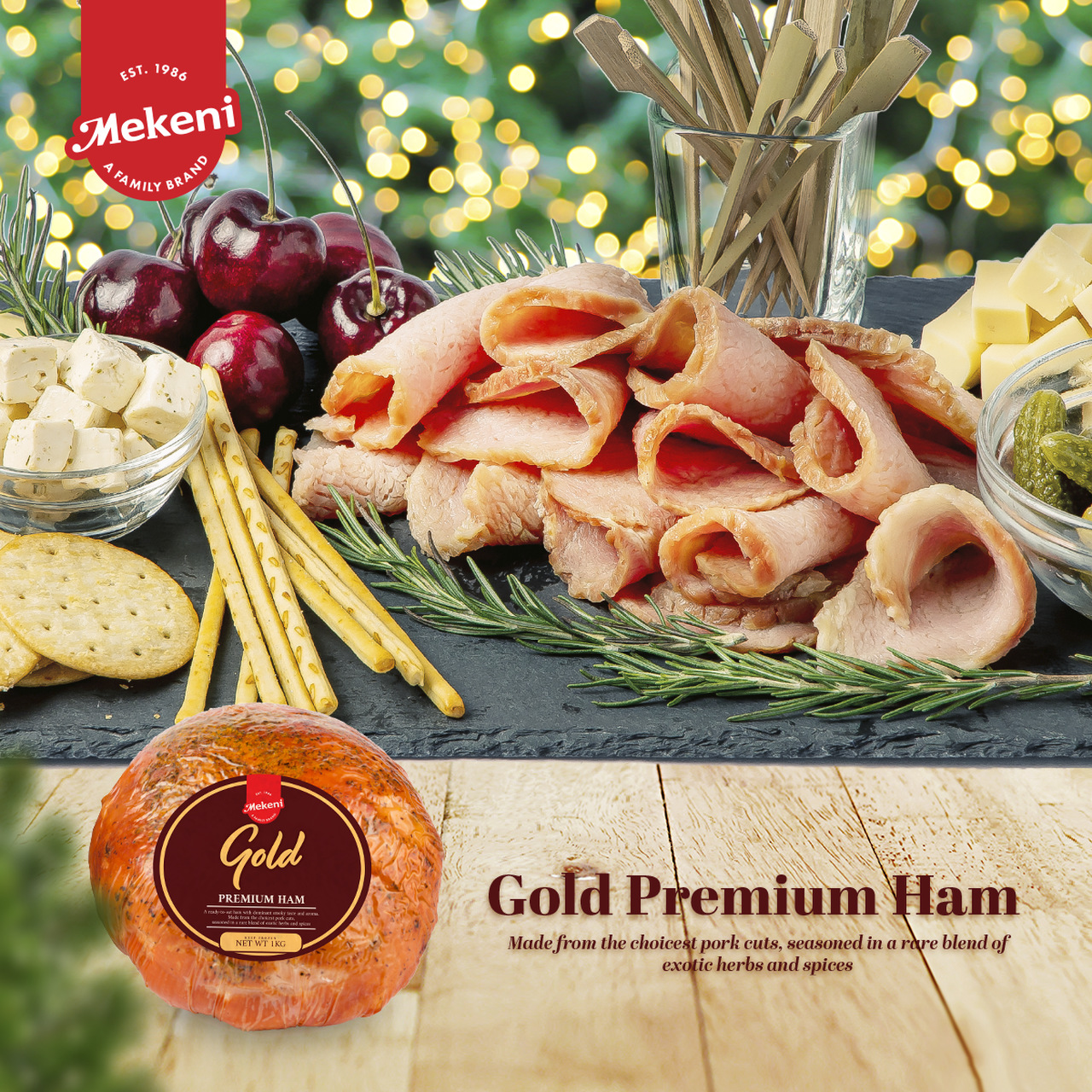 Have a golden feast with Mekeni Gold Premium Ham 
Smoky and aromatic hams are such a holiday classic. But while almost all store-bought hams are already smoked, Mekeni takes their premium ham a notch higher. Every piece has been soaked in a rare blend of exotic herbs and spices. This variety carries Mekeni's gold standard in food manufacturing as it is made from the choicest pork cuts, so you are sure that each bite is super moist and juicy!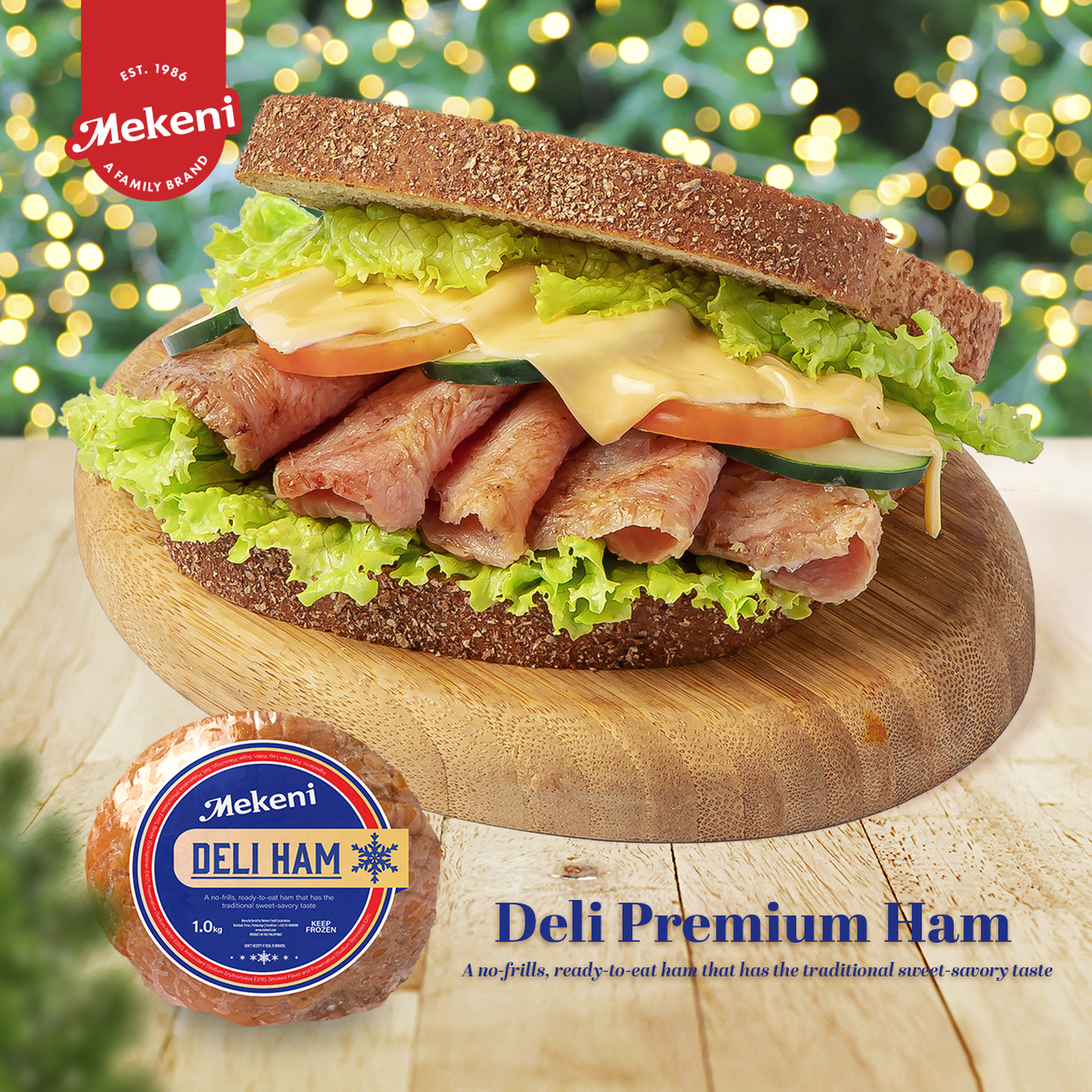 Stick to the tradition with Mekeni Deli Ham
There is something special about Mekeni's no-frills, ready-to-eat, traditional deli ham. It's succulent and tender, and every slice has just the right amount of marbling.
True to its name, the Mekeni Deli Ham is Deli-ciously good! This variety is aromatic and smoky, but it is more on the sweet side, it will make you want more. Kids and kids-at-heart will surely love a piece of Mekeni Deli Ham because of its traditional sweet-savory taste. This is the type of ham you will still want to eat with bread even after Christmas because of its bold flavor.
Pineapple is A-okay in Mekeni Piña Ham
If you are a fan of fruity hams, Mekeni's Piña Ham is the ultimate #TimplangAtin ham that you could ever wish for! It has the right balance of smoky, sweet, and salty flavors. It is perfectly seasoned and glazed with a rich coating of pineapple sauce, making you finish your ham with so much gusto in no time.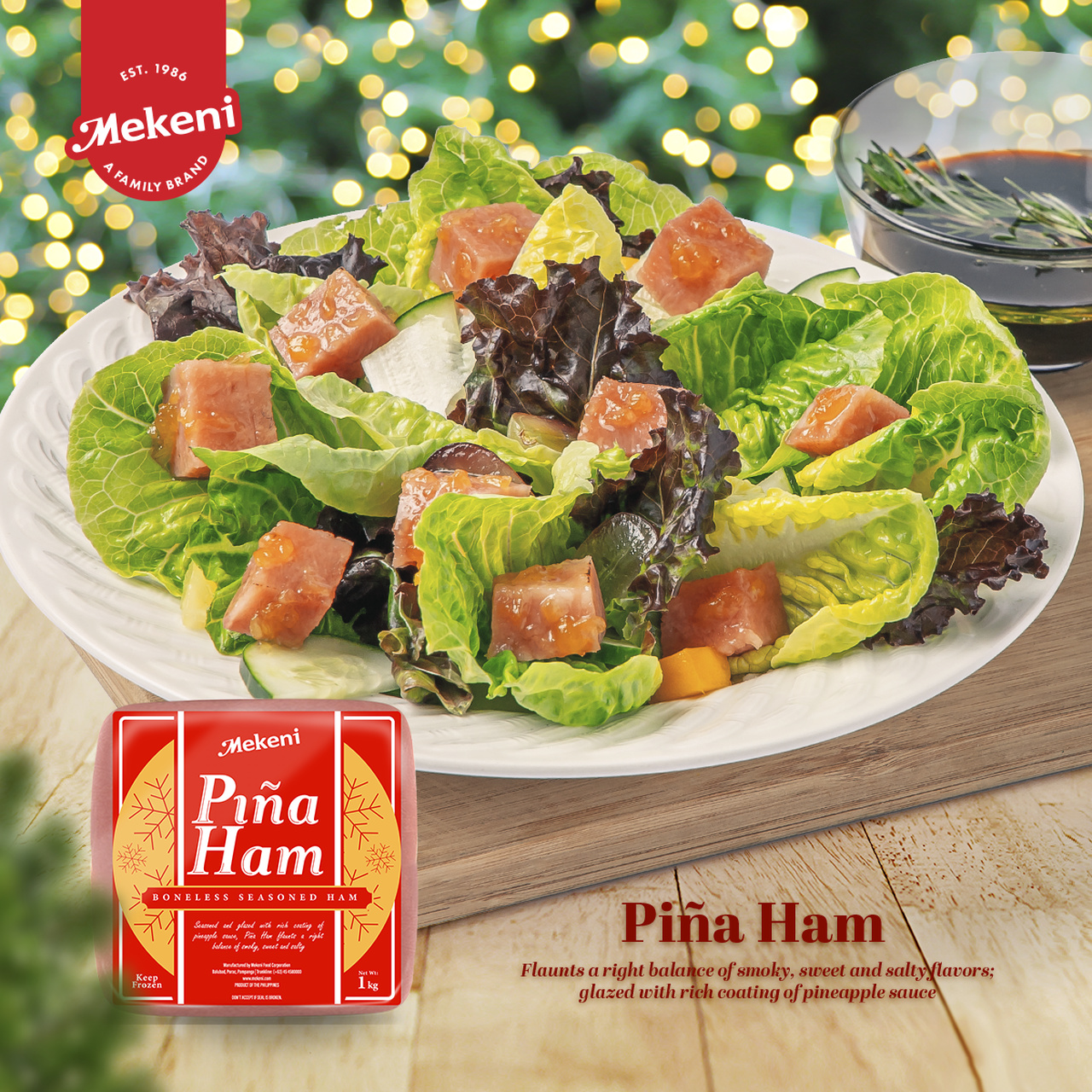 Its zesty flavor makes Mekeni Piña Ham a real holiday treat. Its pineapple taste is not too overpowering so that you will feel like having more than just a slice.
Mekeni Pear-Shaped Ham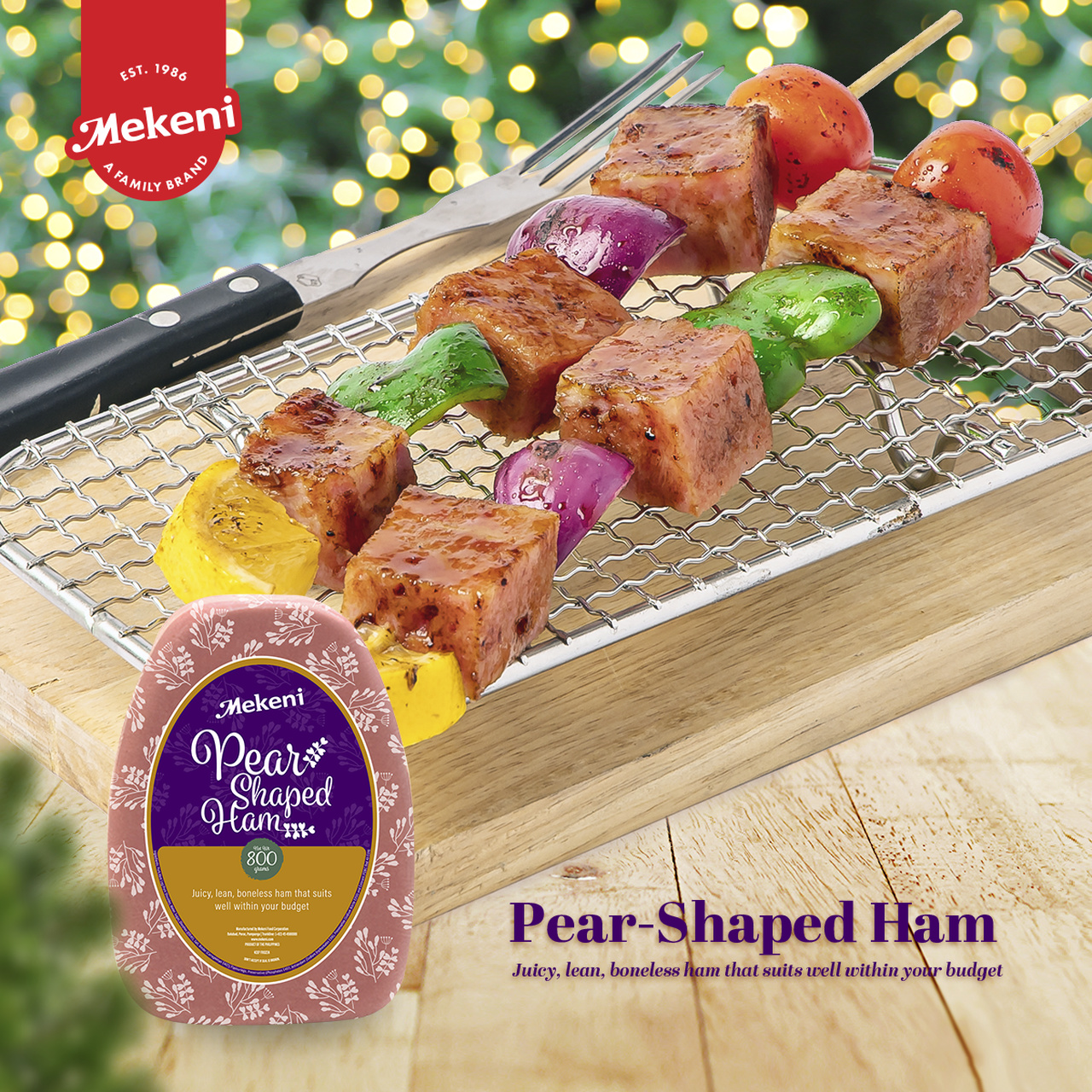 There is nothing more festive than a juicy ham for Noche Buena. But if you are on a budget, you can still make your holiday feast special with Mekeni's Pear-Shaped Ham. This shaped ham is juicy, lean, and fits your budget. It is made from the choicest meat, cured with seasonings and spices that will tickle your Pinoy tastebuds. And although this one does not have that glazed or caramel crust that Pinoys adore, its succulent meat makes up for it.
Time to usher in the holidays and make it truly #TimplangAtin with these Mekeni Christmas Hams. These are available in wet markets nationwide, Mekeni Home2Home Delivery, and Mekeni Food Outlets.