The investiture of Dr. Renato C. Tanchoco, Jr. as the 6th President of Manila Central University (MCU) is a momentous occasion that signifies the institution's dedication to academic excellence, research, and community service. Dr. Tanchoco's appointment represents a continuation of MCU's rich legacy, with a focus on upholding the institution's tradition of producing exceptional graduates and fostering societal impact.
Dr. Tanchoco's academic and professional achievements are remarkable, serving as a testament to his qualifications. Prior to his presidency at MCU, he held the pivotal position of Vice President for Planning and External Affairs, significantly contributing to the university's strategic development. With a diverse educational background encompassing a Doctor of Medicine degree from MCU-FDTMF and a Master's degree in Education from MCU, he possesses expertise in healthcare and education that positions him as a seasoned authority in these fields. His leadership has been instrumental in successfully steering MCU through rigorous accreditation processes for ISO, PAASCU, and PACUCOA, ensuring the institution's commitment to maintaining and elevating its educational standards. Dr. Tanchoco's dedication to community engagement is evident through impactful medical missions that provide essential healthcare services to marginalized communities, embodying MCU's role as a force for positive change. Moreover, his proactive initiatives to secure financial assistance for scholarships have expanded educational opportunities for deserving students, promoting social mobility and access to quality education.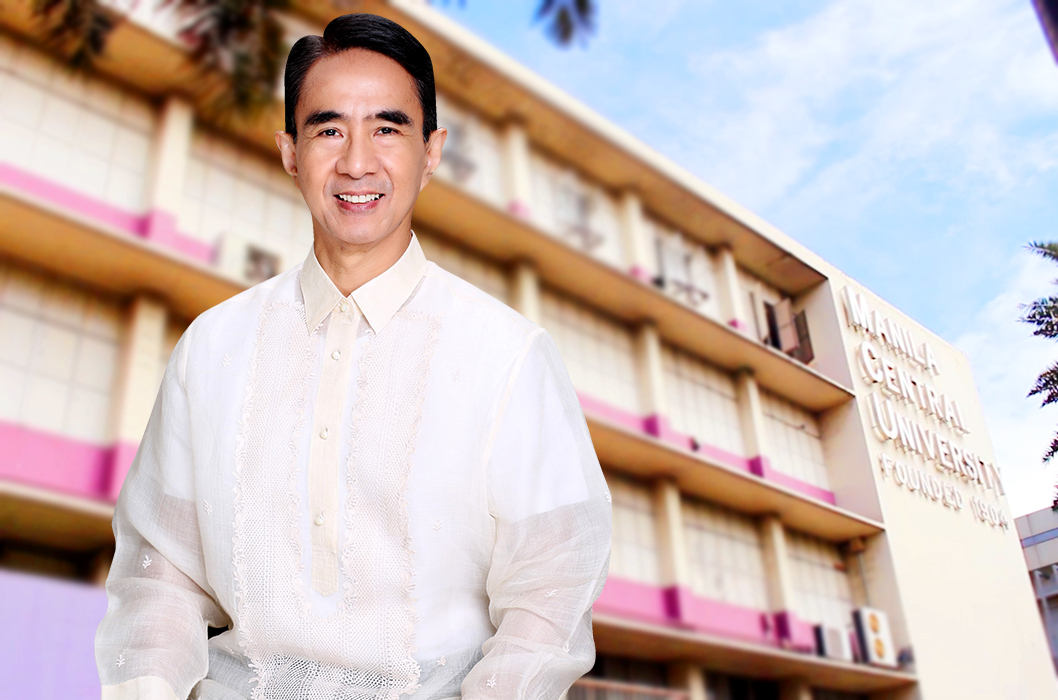 Under Dr. Tanchoco's leadership, MCU has forged impactful partnerships that extend its global reach and enrich the academic experience. Strengthening ties with foreign students through collaborations with their respective embassies enhances MCU's international diversity and fosters valuable cultural exchange. Engaging with both local and international higher education institutions such as UPLB and NUS facilitates research collaborations, broadening MCU's global academic horizons. Moreover, MCU's membership in prestigious international organizations like AUAP and SEAMEO underscores its unwavering commitment to a global perspective, providing opportunities for collaborative ventures and extensive networking that amplify its global impact.
Visionary Leadership and Commitment to Student Success
Dr. Tanchoco's investiture symbolizes visionary leadership, marked by innovative ideas and a forward-looking approach to tackling evolving challenges in education and healthcare. As President, he adopts a proactive stance in staying ahead of the curve, embracing technology, and cultivating a culture of inclusivity that values diverse perspectives. Central to his leadership is an unwavering commitment to student success, recognizing MCU's fundamental mission to equip students with the knowledge, skills, and values necessary for success in their chosen careers and contributions to society. Dr. Tanchoco's initiatives encompass curriculum modernization, experiential learning opportunities, and robust academic support services, all geared toward nurturing holistic student development.
Promotion of Research and Innovation and Community Engagement
Dr. Tanchoco's leadership is firmly rooted in the promotion of research and innovation as pillars of MCU's vision. The institution's investment in research infrastructure, faculty development, and industry partnerships fosters cutting-edge research and advances in healthcare and sciences. His dedication to fostering a culture of inquiry and discovery encourages both students and faculty to actively contribute to the advancement of knowledge. Simultaneously, Dr. Tanchoco emphasizes MCU's role as a vital anchor institution within the local community. Collaborative efforts with healthcare institutions and local organizations extend MCU's influence, addressing societal needs and generating mutual benefits. His community-centric approach forges connections between the university and its surroundings, nurturing responsible and engaged citizens who actively contribute to the betterment of society.
Ethical Leadership, Global Perspective, and Celebration of Achievement
Dr. Tanchoco's investiture underscores the significance of ethical leadership and MCU's core values, including Integrity, Nurturing, Prudence, Resilience, and Perseverance (INPRP). These values serve as the bedrock of MCU's decision-making processes, with integrity taking the forefront in defining ethical leadership. His leadership is characterized by honesty, transparency, and accountability. Additionally, Dr. Tanchoco recognizes the imperative of a global perspective in today's interconnected world. He endeavors to enhance MCU's international collaborations, exchange programs, and partnerships, ensuring students are prepared to become global citizens who embrace cross-cultural understanding, enriching their academic and personal experiences. Lastly, Dr. Tanchoco's investiture is a celebration of his remarkable personal and professional achievements, serving as a powerful source of inspiration for the MCU community. It serves as a reminder that leadership, innovation, and unwavering dedication can drive positive transformation in education and society, symbolizing the potential for individuals to make a significant and lasting impact.
Dr. Renato C. Tanchoco, Jr.'s investiture as the 6th President of Manila Central University is a transformative moment for the institution. His leadership embodies a commitment to MCU's traditions of excellence, innovation, and community service while embracing the challenges of the modern educational landscape. Under his guidance, MCU is poised to continue its legacy of producing exceptional graduates and contributing to society's well-being