The Department of Energy is moving to fully implement the LPG law with the active participation of industry partners. Through a series of symposiums spearheaded by LPG brand Solane, DOE directly addressed concerns raised by LPG retailers and distributors on the provisions of the LPG Industry Regulation Act.
The move comes as DOE set a July 7 deadline for LPG players to secure a License to Operate and other necessary permits to be able to operate legally.
Along with representatives of the Department of Trade and Industry, the Bureau of Fire Protection, and various local government units, DOE reached out to over 3,000 LPG players nationwide through the series of Solane Retailer Trade Outlets (RTO) Symposium. This was done in 20 key areas nationwide with LPG retailers, dealers, and stakeholders, complementing the series of LPG Regional Summits organized by the DOE nationwide.
"The RTO Symposium is our way of showing our unwavering support to the LPG Law as we commit to working closely with government agencies and our retail partners to help ensure their tasks and responsibilities under the law are fulfilled and carried through," said Tonito Gonzalez, CEO of Isla LPG Corp.
During the series of symposiums, DOE provided clarity on several critical provisions in LIRA, including the extension of LTO compliance for retailers and distributors, amid marketers and refilling plants' LTO applications still being under DOE's review and assessment. The DOE assured it will continue to accept and process applications for the issuance of permits to qualified LPG participants even after the deadline.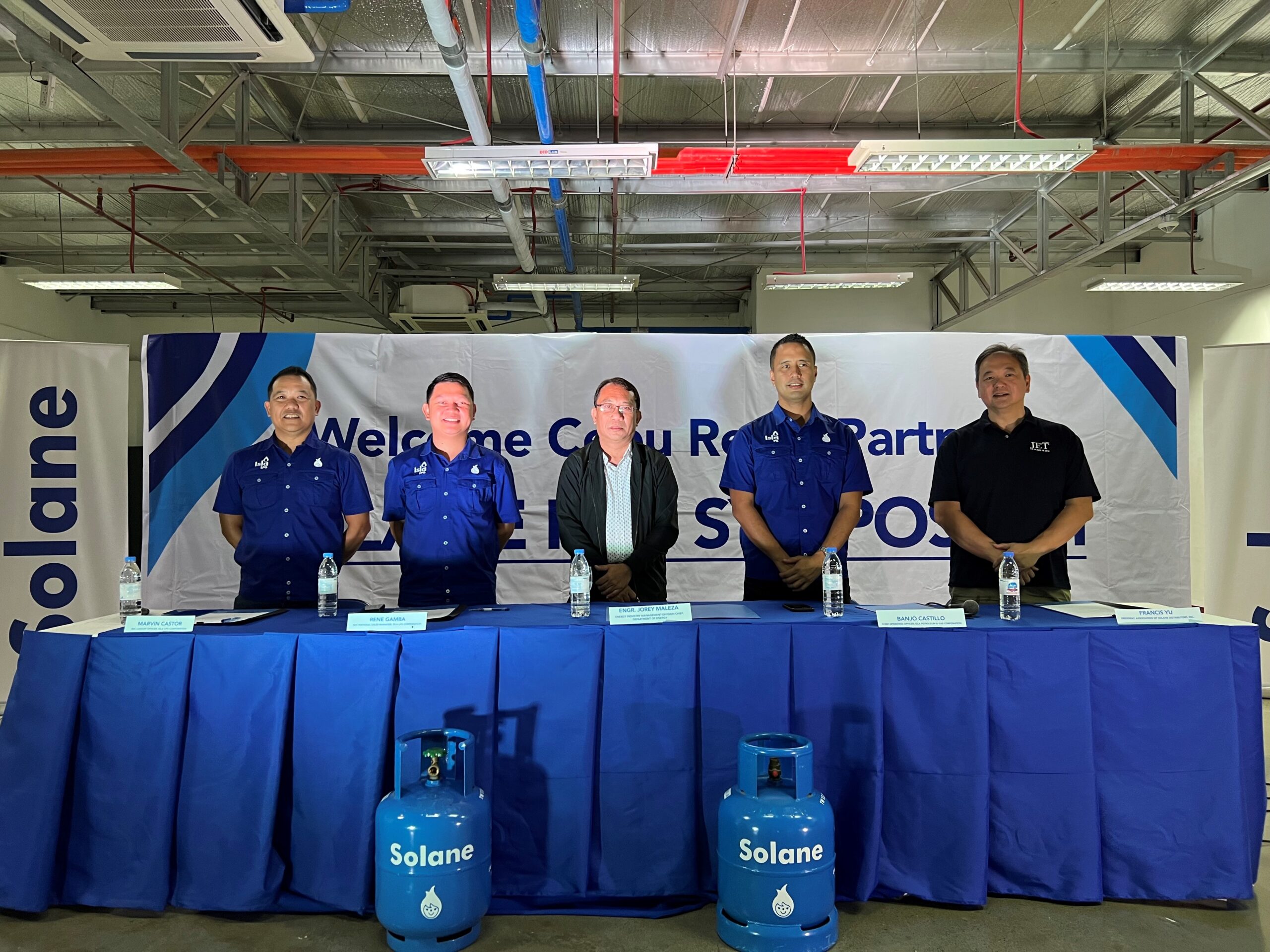 LIRA implementation expected to solve pressing challenges encountered per region
During the series of events, DTI, BFP, and local governments pledged their support to DOE and LIRA by noting that they are issuing their respective Department Circulars, manpower, and logistics for the full implementation of the law. DOE also expressed appreciation for the support received from industry associations such as the LPG Industry Association and LPG Marketers Association.
The symposium also enabled government partners to assess the common concerns of LPG players per region, including unique situations in their respective LPG trades. According to Marvin Castor, Solane LPG Liaison Officer, among the most common challenges encountered by LPG partners in Luzon is the presence of unauthorized and non-compliant LPG sellers and refillers.
"Unfair trade practices remain a challenge as illegal refilling plants are rampant. This is supported by Solane LPG's brand protection activities, wherein as of July 2023, we have already confiscated PHP 338,300 worth of counterfeit and illegally refilled Solane LPG products and paraphernalia in ten raids nationwide," Castor noted.
In Cagayan alone, agents of the Philippine National Police Criminal Investigation and Detection Group, in collaboration with Solane LPG and Petron, were able to seize PHP 1.5 million worth of fake and illegally produced LPG tanks, seals, and paraphernalia.
"Meanwhile, for our retailers in Visayas, the inter-island LPG transport regulation is critical, while for those in Mindanao, they've raised concerns on the regulations on LPG canisters," Castor added.
Signed in 2021, the Republic Act 11592, or LPG Law aims to protect consumers from LPG malpractices, including the sale of counterfeit and illegally refilled LPG cylinders, which are prone to leakages that may cause explosions or massive fires.
"Consumers are expected to benefit when LIRA takes full effect by having safe, legitimate, and properly filled LPG cylinders in their kitchens," said Castor. "They are hoping that LIRA will not make LPG more expensive with the reduction of substandard LPG products in the market."
Castor added that the LIRA is also expected to provide consumers with the right to choose their preferred LPG brand through its provision of cylinder swapping.
Several of Solane LPG's retailers and distributors, meanwhile, expressed optimism that the implementation of the law will put an end to unfair business practices in the market.
"By attending the symposium and getting a chance to understand the law from the resource speakers, LPG business owners were able to see LIRA as a game changer in the industry, in terms of bringing about fair trade practices and safe business conduct," concluded Castor.