Diwatang Maria Corporation, the maker of premium organic soap Diwatang Maria, in a bid to inspire startup companies and even the small to medium entrepreneurs, in a virtual press conference held on Nov. 20 announced the companys milestones that were achieved during the past months, overcoming the challenges brought by the pandemic.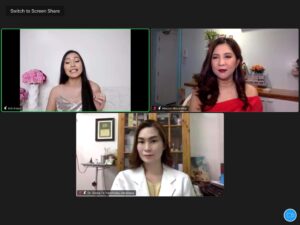 Diwatang Maria president and CEO Ma. Concepcion Macon Macalintal shared with the members of the press and bloggers the little triumphs of the company over the past months that she see will eventually help Diwatang Maria realize its goals for the brand especially that her products are now available in All Day Supermarket, SM Kultura and Sesou.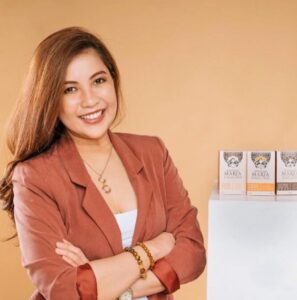 Macalintal, who is a passionate supporter of Filipino products and Filipino culture aims to encourage more Filipino consumers to patronize locally-made products especially during this global economic crisis.
Small victories
According to Macalintal, Diwatang Maria started to push the brand to the market only a couple of weeks before the lockdown, which became the biggest hurdle for Diwatang Maria to move and market the products.
No one was prepared for the lockdown and who would have thought that we will witness a global pandemic and economic crisis that we are facing now. But we have these little successes amid all these trials that everyone is facing, she stressed.
Macalintal said that she risked a lot of things when she started building the brand. I have so much faith in the ingenuity of Filipinos and I love our culture of Diwatas so I named the products after the three Filipina Diwatas. I quit my career because I know in my heart I have good products to offer and I want to reach out to many people who are depressing over their skin conditions, which I was in the same position before. I was dreaming big to sell products that are also environment friendly but very good for the skin.
One of the risks she took was for her products to be organic and eco-friendly but still affordable. I believe that one of our successes is being able to offer premium organic soaps and at the same time package them in environment-friendly materials and sell at a reasonable price."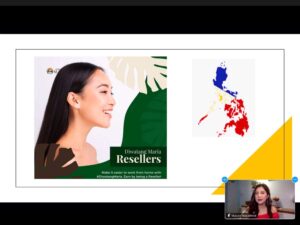 The past months, Diwatang Maria relied on its online platforms to push its products until resellers coming from different parts of the country began offering the soaps. On their  2nd anniversary last September, they launched the Bayanihan Program, which was aimed at getting at least 200 resellers by offering them a reseller kit that only cost P1632, inclusive of 15 soaps and sample soaps.
Macalintal stressed that the Bayanihan Program was to help those who are looking for livelihood while in quarantine. My heartfelt gratitude to all our resellers who play a big part on the growth of our company. Through the Bayanihan Program we reached our goal to grow the community of our resellers all over the county."
Pushing the product a little bit more, those who have tried the soaps from other countries also started to partner with Diwatang Maria. Believing in the ability and knowledge of Macalintal, former colleagues who are living in other countries also shared her passion to promote Filipino products. This year, Diwatang Maria reached the shores of the Bahamas, Singapore and the United Kingdom. And we are very pleased with the outpour of support of our kababayans in these countries. We also have orders from other continents but we will accommodate them next year, since our goal for 2020 is to penetrate the Philippine market better this last quarter of 2020.
In the face of the pandemic Diwatang Maria is also thankful for another milestone, which she knows will open more doors for the brand. A couple of months ago, one of the best news we received this year was when All Day Supermarket accepted Diwatang Maria. We are grateful for the their trust and for giving us the chance to be in their shelves,: Macalintal noted.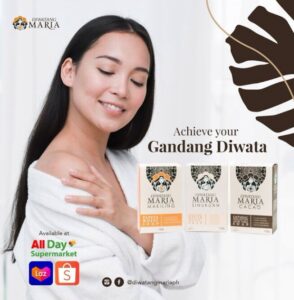 To make the year even better Diwatang Maria is once again rejoicing for another great feat SM Kultura and Sesou will now offer Diwatang Maria soaps in their stores.
Diwatang Maria looks forward to a better 2021
Currently, Diwatang Maria premium organic soaps are available in Shopee, Lazada, All Day Supermarket, SM Kultura, Sesou and other online stores and social media platforms; however, the company is looking at bigger distribution channels since the demands from consumers nationwide are also getting bigger.
Aside from this, Diwatang Maria will also be launching new product line that is also organic and eco-friendly and will surely follow the same branding carrying Filipino names.
They have several projects in the pipeline that will push the brand to the market and of course to continue support our small entrepreneurs to earn while at home. While they are still navigating and learning the curves of the new normal, Diwatang Maria next year will be offering new products that will benefit many people who have sensitive skin concerns, Macalintal said.
More so, the young CEO also stressed that with all the achievements of the brand this year, she hopes to inspire other entrepreneurs not to give up and to persevere more.
To know more about Diwatang Maria visit www.diwatangmaria.com or like FB/IG: @diwatangmariaph.