When it comes to decorating our homes for the holidays, we usually go with what we're familiar with. We bust out Christmas decorations from years past – some even passed down by our elders – to add a festive vibe to each room and the outside of the house. Of course, there will also be moments when we mix the old with something fresh and modern to change things up at home.
If you're on the hunt for unique holiday decor that isn't just your usual red and green, look no further as Curated Home, the premium home brand under Robinsons Department Store, recently launched its "Fantastical Christmas" collection. This line of carefully curated items aims to bring joy and festivity into homes during the holiday season, infusing them with a warm and inviting atmosphere.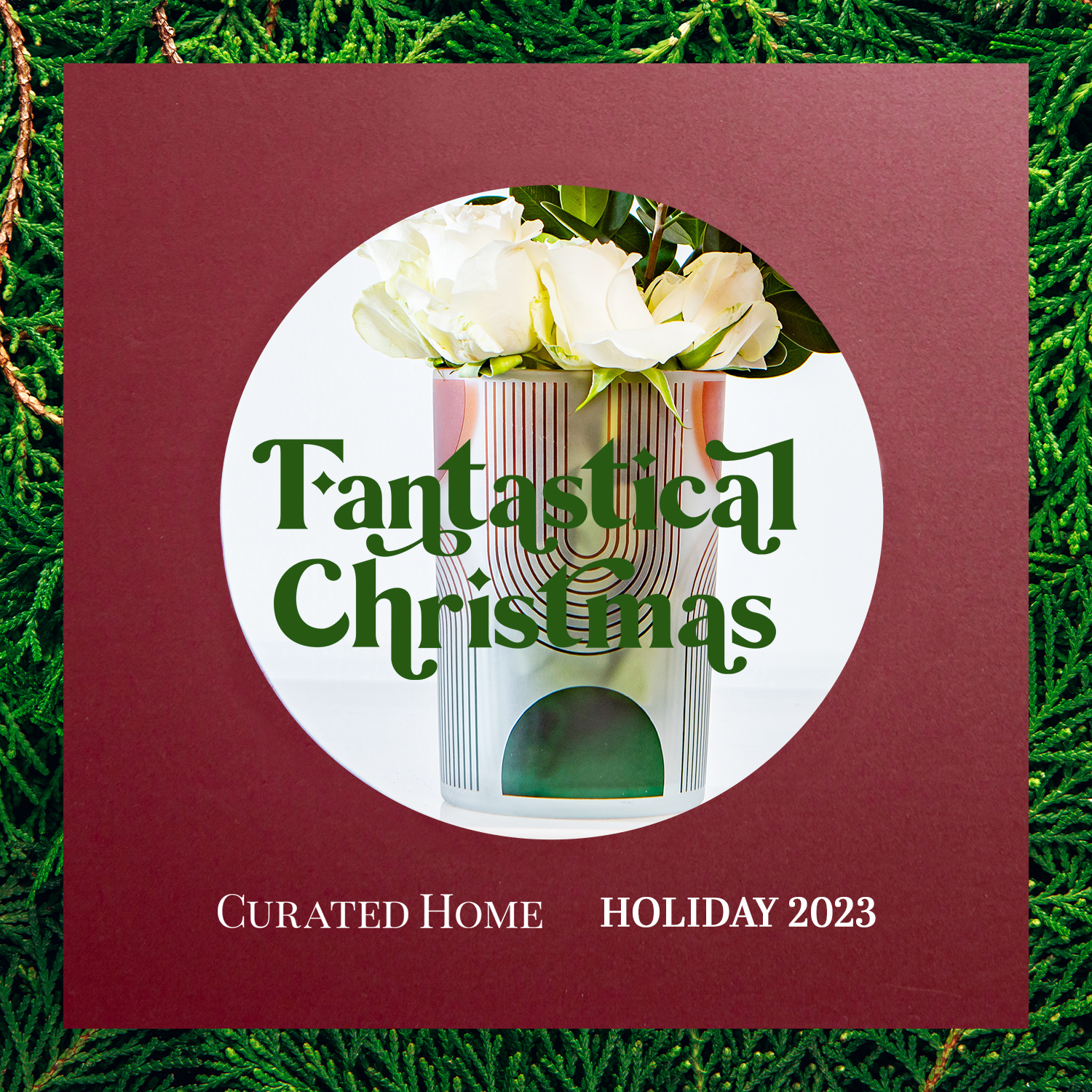 Curated Home currently has a special promo across all Robinsons Department Store branches nationwide for the "Fantastical Christmas" collection. The collection is also available via GoCart, LazMall, and Shopee Mall. Here's what you can expect from this festive decor line:
From elegant decor to practical essentials
Add an elegant touch to your holiday spread and decor with colorful vases, decorative trays with eye-catching patterns, and minimalist art. Curated Home's "Fantastical Christmas" collection offers a diverse range of pieces that are both elegant and practical. You can even use them beyond the Christmas season.
Place your holiday knick-knacks in Curated Home's new Decorative Wooden Trays (P1,499), which come in colorful abstract and floral designs. For a classy choice, there's also a circular Decorative Tray (P1,499) with a fantastical black and white pattern.
You can also spruce up your tables with a uniquely shaped Curated Home's line of Glass Vases (P999 each) for your floral arrangements. One variant comes in a rounded rectangle shape in red, blue, or green. Another design is an asymmetrical vase in bright yellow.
Bring your walls to life with Curated Home's Framed Art Decor (P999), which showcases minimalist abstract art that can add contrast to the loud Christmas decorations.
A blending of traditional and contemporary
Holidays are all about bringing together old family traditions and making room for contemporary ones to cater to newer preferences. Curated Home's "Fantastical Christmas" collection lets you do that by adding rustic elements to your tablescape with a modern touch. This includes Decorative Wooden Trays (P1,499) made from local materials and a set of Coasters (P1,499) with unique carvings on them.
You can skip some of the Santa-printed pillowcases for your couch. Go with Curated Home's Throw Pillowcase (P599 and P699) with a gold streamer and pine leaf markings for that Christmassy feel.
***
With Curated Home's "Fantastical Christmas," you'll be inspired to breathe new life into your usual holiday decor. Let this collection help you bring in the spirit of joy and celebration as you spend the holidays with your loved ones.
Browse Curated Home's e-catalog for the full "Fantastical Christmas" collection here. For more information, follow Curated Home's official Facebook page.