Conversations about feminine wellness are still considered taboo or even shameful, especially in conservative countries like the Philippines. From menstrual problems to reproductive health and even menopause concerns, there is still a significant lack of resources for women regarding these issues.
"Women deserve access to all the information and resources they need to ensure that their feminine wellness is taken care of," said Dr. Catherine Howard, head of Cardinal Santos Medical Center's (CSMC) Reproductive and Sexual Health committee and the CSMC Laser Gynecologic Group. "Feminine health is nothing to be ashamed about."
In celebration of National Women's Month, CSMC recently hosted a webinar promoting feminine health awareness among women. Dr. Howard herself discussed some common feminine health issues experienced by women and what treatment options are available, such as FemiLift.
FemiLift is an FDA-approved non-surgical laser-assisted procedure designed to improve vaginal irregularities and rejuvenate vaginal tissues. FemiLift uses a clinically established CO2 laser technology to gently heat vaginal tissue, contracting existing fibers and stimulating production of new collagen, which helps give the vaginal tissues strength and flexibility. It is fast, painless, safe and effective.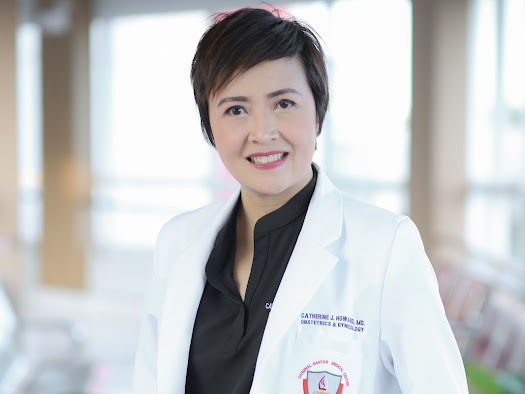 "We see FemiLift as a solution for a wide range of feminine indications such as stress urinary incontinence, vaginal dryness, laxity and even recurrent infections," said Howard. "There are certain stages in a woman's life where these issues are almost inevitable, like menopause or post-delivery of a baby. Some of these can be addressed using exercise, therapies, hormonal treatments, natural remedies and of course laser colpoplasty, which is FemiLift."
Menopause is the cessation of a woman's menstrual period some time around her 40's to 50's. During this time, women develop symptoms caused by hypoestrogenic changes. This is because with age, the vaginal tissues become thinner, drier, less elastic and more easily irritated.
One of these symptoms is stress urinary incontinence, a leakage of urine when there is abdominal pressure, such as laughing, coughing, sneezing or exercise. In more severe cases, some patients might even need to use sanitary pads or adult diapers to prevent leakages.
"FemiLift helps treat stress urinary incontinence by strengthening weak pelvic floor muscles, which is what women use to hold in their pee," Howard noted. "It also revitalizes the vaginal lining, increases thickness of the vaginal walls and restores lubrication. Additionally, FemiLift helps generate new healthy tissue with higher immune resistance to infection."
FemiLift can also be used in post-delivery rehabilitation. Before, during and after vaginal birth, women's hormones fluctuate and their bodies go through many changes, such as weakened pelvic floor muscles and vaginal dryness. With FemiLift, the laser treatment strengthens, tones and restores vaginal tissue flexibility.
"What's good about this is that it is just a minor procedure, like an ultrasound. You don't need anesthesia of any sort, in ten to twenty minutes you're done with the procedure and the entire treatment can be finished in three sessions, so once a month for three months," Howard said.
CSMC has been offering FemiLift through its Comprehensive Women's Care Unit since 2018, but had to halt procedures because of the pandemic. Now, FemiLift is open once more to the public for only Php 65,000 for three sessions. The effects of the procedure generally last 12 to 18 months, but Howard shared that some of her patients reported a consistently satisfactory vaginal condition despite having their last procedure in 2018 or 2019.
"People might think FemiLift is just for improved sexual activity, but in reality it's also effective in treating very real concerns and conditions in the feminine area," Howard stressed. "It is a medical treatment for menopausal women, women experiencing issues post-delivery and women who are at risk for recurrent infections. There are a lot of benefits from this treatment. I highly recommend it."
For more information about the programs and services that CSMC offers, please visit https://cardinalsantos.com.ph/. CSMC is also on Facebook, like and follow them at www.facebook.com/CardinalSantos.