Are you looking for a perfect catering services for your parties or gatherings? Check out the Pink Heaven Catering services under Meishiph catering.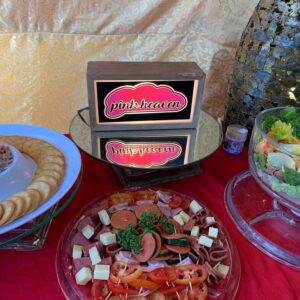 The role of food in any events has always been important. This is why choosing an efficient and reliable catering service is essential in organizing a successful event.
Pink Heaven Catering does not only satisfy you and your guests' appetites, they also cater to your budget and your theme.
They offer the most affordable, worry-free & complete party package. Schedule a free food tasting now and get a chance to enjoy exciting promos and freebies.
Having a party has never been this easy and exciting! With Pink Heaven's complete party amenities and upgraded packages, they'll give you an event that you always imagine, guaranteed worry-free, affordable and fun!
For 2020, you may avail their FREE Tacorito Bar—
Choose any from: Tacos, Nachos, Burrito or Quesadillas.
So what are you waiting for? Book your complete worry-free party packages now, call and look for Miss Nikka at 8936-2502; 0919-457 7118; 0995-633 0972