Get ready to shop your Unilever personal care products and get up to 50% off. This 9.9 Super Shopping sale, Shopee and Unilever will be giving away heaps of surprises from our favorite brands: Dove, Lifebuoy and a lot more.
Another good news from Unilever! Lifebouy is now available here in the Philippines. Over 100 years ago,  Lifebouy was first produced to help combat cholera in Victorian England, and ever since Lifebuoy's mission has stayed true throughout the years: to make cleanliness commonplace and help parents ensure there children fall ill less often. Lifebuoy was created to help save lives through the practice of proper hygiene and good cleansing habits. Today, as our world faces one of our most challenging times in history, we are called to do our part in helping prevent the further spread of infections by washing our hands frequently. I personally missed the scents of Lifebouy.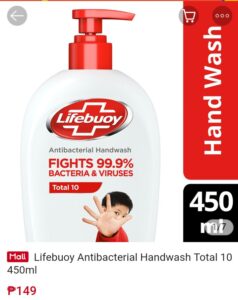 Lifebuoy Antibacterial Handwash Total 10 450ml
It gives you overall germ protection and fighgs 99.9% of bacteria and viruses. It has Activ Silver+ formula, one of nature's most powerful germ-fighting ingredients.
Also available in refill packs.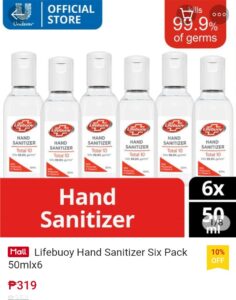 Lifebuoy Hand Sanitizer Six Pack 50mlx6
It kills 99.9% of germs (common skin infection and disease-causing bacteria)  and is an effective way to fight bacteria and viruses and prevent its spread. Formulated with moisturizers and Vitamin E, it helps prevent skin from being dry. You can use it regularly.
Check out also the New Lifebouy Antibacterial soap,  available in Total 10 and Lemon Fresh.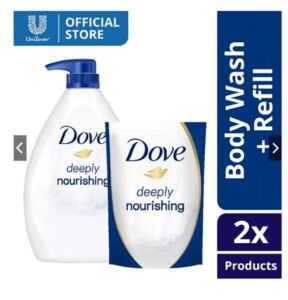 BUNDLE Dove Deeply Nourishing Body Wash 1L With 650ml Refill Set
Dove Deeply Nourishing Body Wash now comes in 650 mL refill pouches — perfect for refilling Dove Deeply Nourishing 1000 mL pump bottles!     Dove Deeply Nourishing Body Wash has revolutionary NutriumMoisture™ technology alongside mild cleansers and 1/4 moisturizing cream, that nourishes better than milk to help your skin retain its natural moisture, leaving you with soft, smooth and bouncy skin. It creates a rich lather that replenishes your skin's nutrients while also leaving it feeling clean and cared for. The gentle formula in this Dove body wash helps maintain your skin's moisture barrier while delivering natural skin nourishment that goes deep into the surface layers of the skin. Suitable for daily use.
So what are you waiting for? Download the Shopee app now and check out the official store of Unilever to stock up your beauty and personal products.
But wait, there's more!
Shoppers can get an additional 15% OFF on their cart for a minimum spend of Php1000 or Php150 off minimum spend of Php1500 if you follow the Unilever Beauty Official store.