Most Filipino families—regardless of social standing—believe that education plays a vital role in a person's success. That's why this year's Balik Eskwela is different and more important for many parents and students. As young learners transition back to the new normal after overcoming the uncertainties and difficulties brought by the pandemic, Bear Brand is sparing no effort to inspire and encourage children to dream big and secure a better future for them and their families.
Recognizing exceptional students in the Philippines
Although every student made sacrifices and experienced difficulties in their studies over the past year, some kids faced harder challenges due to their everyday living situation. However, despite these obstacles, they have displayed their eagerness to learn and to overcome life's adversities. Bear Brand has been honoring the strength and resilience of these young people since 2018 through the Batang Matibay Awards. Last October 27, the 2022 Batang Matibay Awards was held in Screening Room 1, Cinema Complex of Estancia Mall, Pasig. 
In partnership with the Department of Education, Bear Brand started the Batang Matibay Awards to recognize students who exhibited "tibay" in learning both in school and in life. This means not only do they show excellence in academics, but also the community and their families. Every Year, Bear Brand and DepEd call for nationwide nominations of ten Batang Matibay public school students from grades 5-6 who can serve as role models and inspirations to their families, school, and community.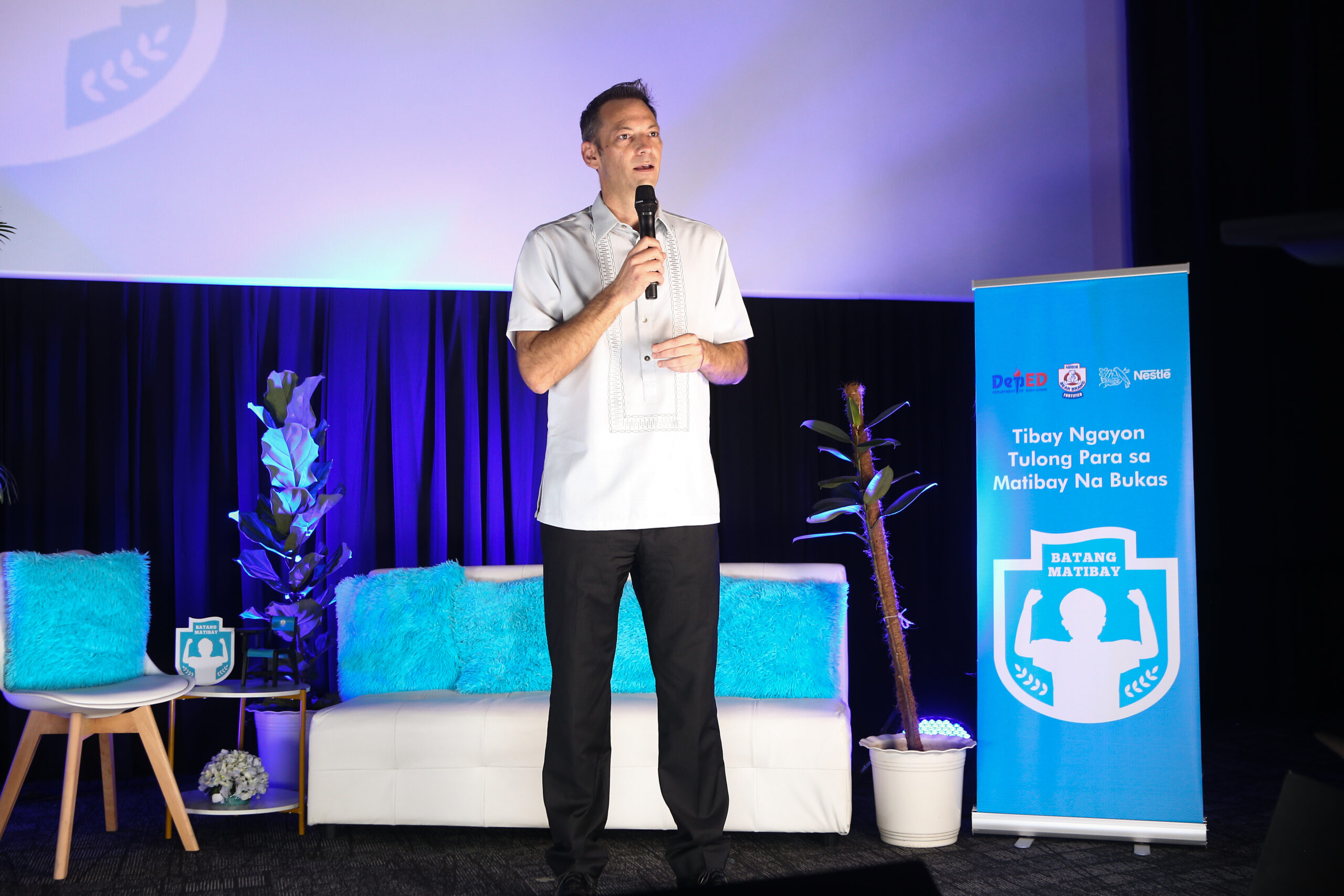 2022 Batang Matibay Awardees
Bear Brand continues its commitment to building a generation of Batang Matibay by announcing this year's Batang Matibay awardees. All of the 10 Batang Matibay awardees showed exemplary courage and strength to thrive despite their struggles. 
One of the awardees is Jerald Pelonita from Guihulngan, Negros Oriental. Despite being born without arms, he rose above his peers and was hailed as Champion for the Division level National Art Contest. He displayed commendable skill in drawing and painting using his foot. 
Cryzon Jay Ambinang belongs to the Manobo tribe who lives in a secluded area in a mountainside in North Cotabato. He walks more than 2 hours to get to one of DepEd's last mile schools. Despite his own personal struggles, he excels in school and extracurricular activities, which includes being Vice President of SPG in their school that leads several projects in their school. One of those is the distribution of modules in his community and organizing feeding program for the Manobos. 
Mark John Alayon from Roxas, Capiz is a model student despite his financial difficulties. His mother is a cancer patient while his father works as a construction worker. Even though the everyday struggles torment his young heart, he excels in school and is consistently chosen as a homeroom officer in class. He also joins programs sponsored by his school or barangay Mark John does all these while also helping his father raise livestock, plant vegetables, do household chores, taking care of his mother, and studying.
What all the awardees have in common is the lifelong learnings that are ingrained in them at their young age. Bear Brand wants to nurture their tibay ng isip, tibay ng katawan, and tibay ng kalooban and help them secure a better future by recognizing their efforts. In addition, with every glass of Bear Brand Powdered Milk, the awardees are provided with a holistic, Tibay Nutrition that will keep them strong while facing life's challenges.