Just as we get into the most wonderful time of the year, Subway would like to give back and show us how grateful they are for each and everyone who is still supporting them despite the challenges we are facing right now.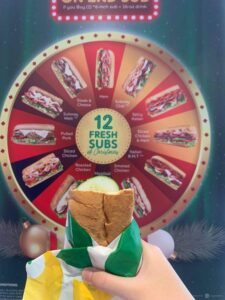 In return, Subway presents the 12 Subs of Christmas. For 12 days started last December 16, 2020, until December 31, 2020, Subway will feature 12 different discounted sub deals.
How to get the deals?
Buy (1) 6-inch sub + 16-oz drink and get the 2nd 6-inch sub at 40% Off.

Subs featured are Ham, Sliced Chicken, Roasted Chicken, Sliced Chicken & Ham, Smoked Chicken, Spicy Italian, Pulled Pork, Italian B.M.T, Steak & Cheese, Meatball Marinara, Subway Melt, Subway Club.

The 2nd sub at 40% off should either be of the same or lower value.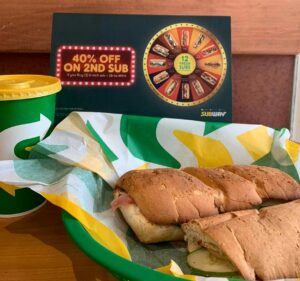 I ordered one of their best-seller "Subway Melt" plus drink and got the "Subway Club" at 40% off. My daughter and I enjoyed our quick merienda date with the freshest sub in town. This is available for Dine-In or Take-Out at select branches nationwide.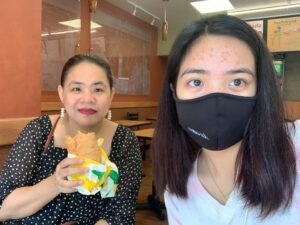 12 Subs of Christmas aims to lift up the Christmas spirit through a 12-day promo discount deal. With 12 Subs of Christmas, Subway hopes to give everyone another more reason to be thankful for this year.
Thank you Subway and cheers to more Subs!!!