Juggling motherhood and working at home during a pandemic can be challenging. For Camille Prats-Yambao, she has to be her own cameraman, lights person, and hair and makeup artist when remotely hosting Mars Pa More on weekdays. After that, she has to tend to her three children.
"There were a lot of adjustments we had to make, pero wala naman tayong magagawa (there's nothing we could do about it). We just have to go with the flow and adapt to the change," Camille said.
Despite her busy schedule, Camille, with the help of her husband VJ, is still able to bond with their kids and ensure they get all the care they need. With 3+ year old Nala, it's especially important for Camille to support her daughter's all-around development now that she's at an age that's filled with curiosity and exploration. "She wants to do everything now. I encourage her to do things by herself and also make sure to be there to catch her when she falls," she shared.
Camille also shared her five tips on supporting Nala's all-around development.
Talk to them
"Nala loves to talk—she's enthusiastic and loves to tell stories. Sometimes nagugulat na lang ako sa words na alam ni Nala (I get surprised with the words that Nala knows)," Camille said. For her, engaging her daughter in conversations is the best opportunity to teach her new words and educate her on things she doesn't understand yet.
It's also important for Camille that Nala gets to practice being sociable by playing with her and letting her spend time with her grandparents and cousins when they get to see them. However, Camille admitted that it's been a struggle these days because of the lockdown. "These are things that have to take a backseat for now because, of course, safety is still our priority."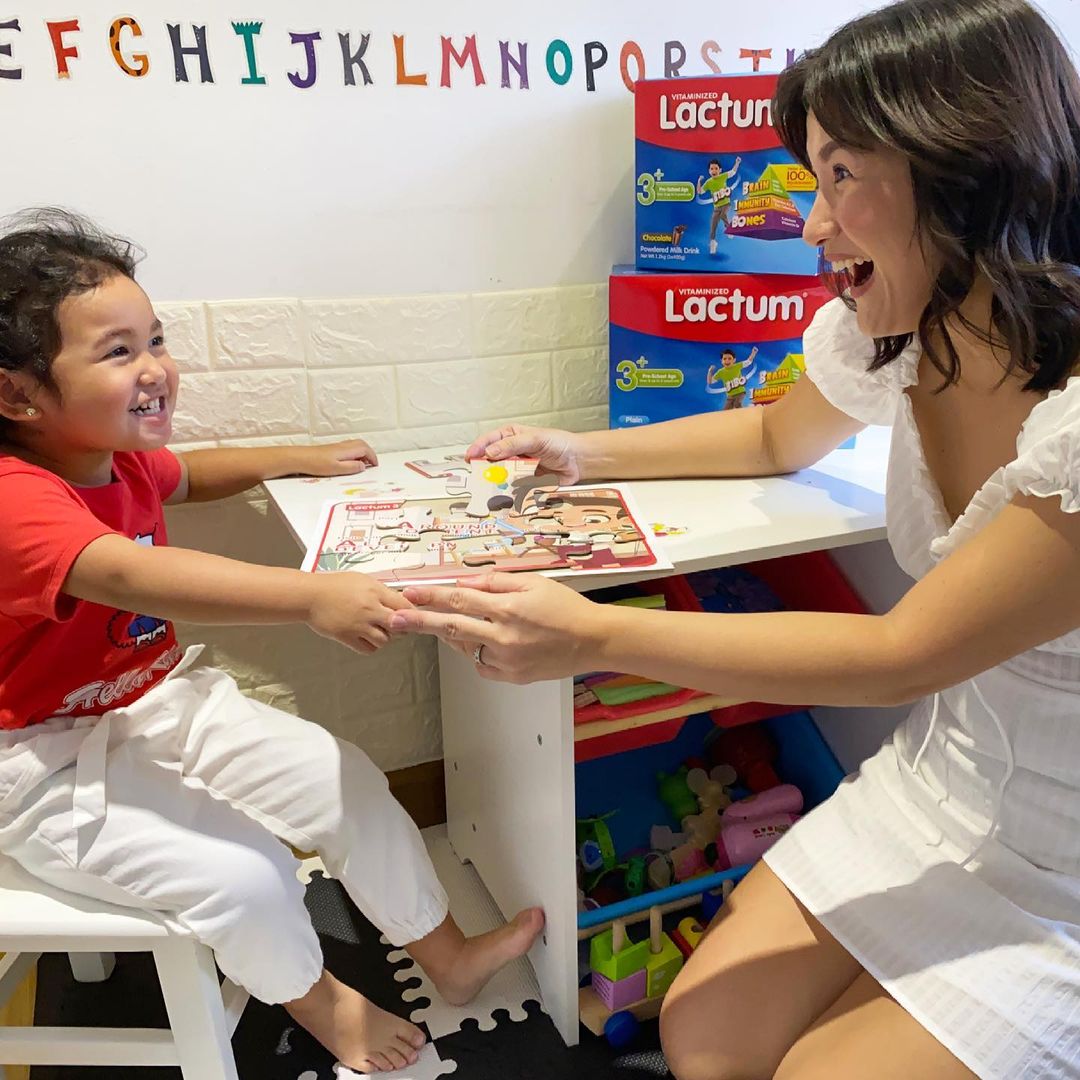 Play time
Being stuck at home can be frustrating for kids, which is why Camille and VJ encourage their kids to play and be active to support their bone development. "We bought a playset so [Nala and Nolan] can climb it and slide on it. It's very important for us to give them something to exert their energy on," she said.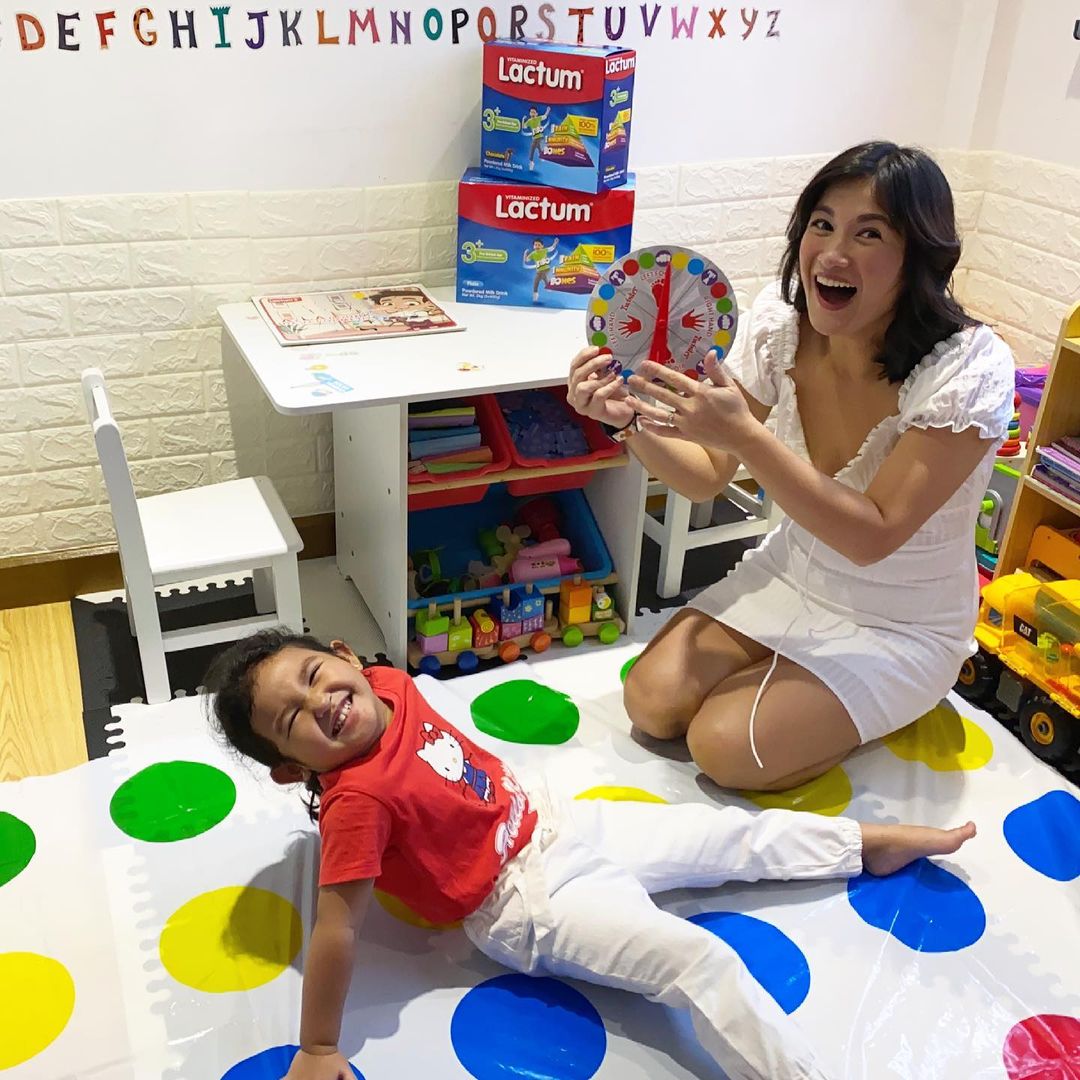 Let them try new hobbies
At 3+ year old, Nala's hobbies are to sing, dance, and paint. Just like with physical activity, hobbies are important outlets for kids to express and entertain themselves. "We ensure to set time for her to do these creative activities to help with her brain development."
Give them a balanced diet
"During mealtimes, we encourage our kids to eat veggies. Especially now that we're in a pandemic, Nala has to have strong immunity. We give Nala a lot of healthy food and make sure she has a balanced diet," Camille said. To help support her daughter's All-Around Development, she also gives her Vitaminized Lactum 3+ with proper nurition and stimulation. Vitaminized Lactum 3+ is enriched with key vitamins and nutrients like Vitamin C plus Prebiotin Inulin, Vitamin A, E, Zinc, and Selenium to help support immunity; DHA and Iron for brain development; and Calcium and Vitamin D to help make her bones stronger.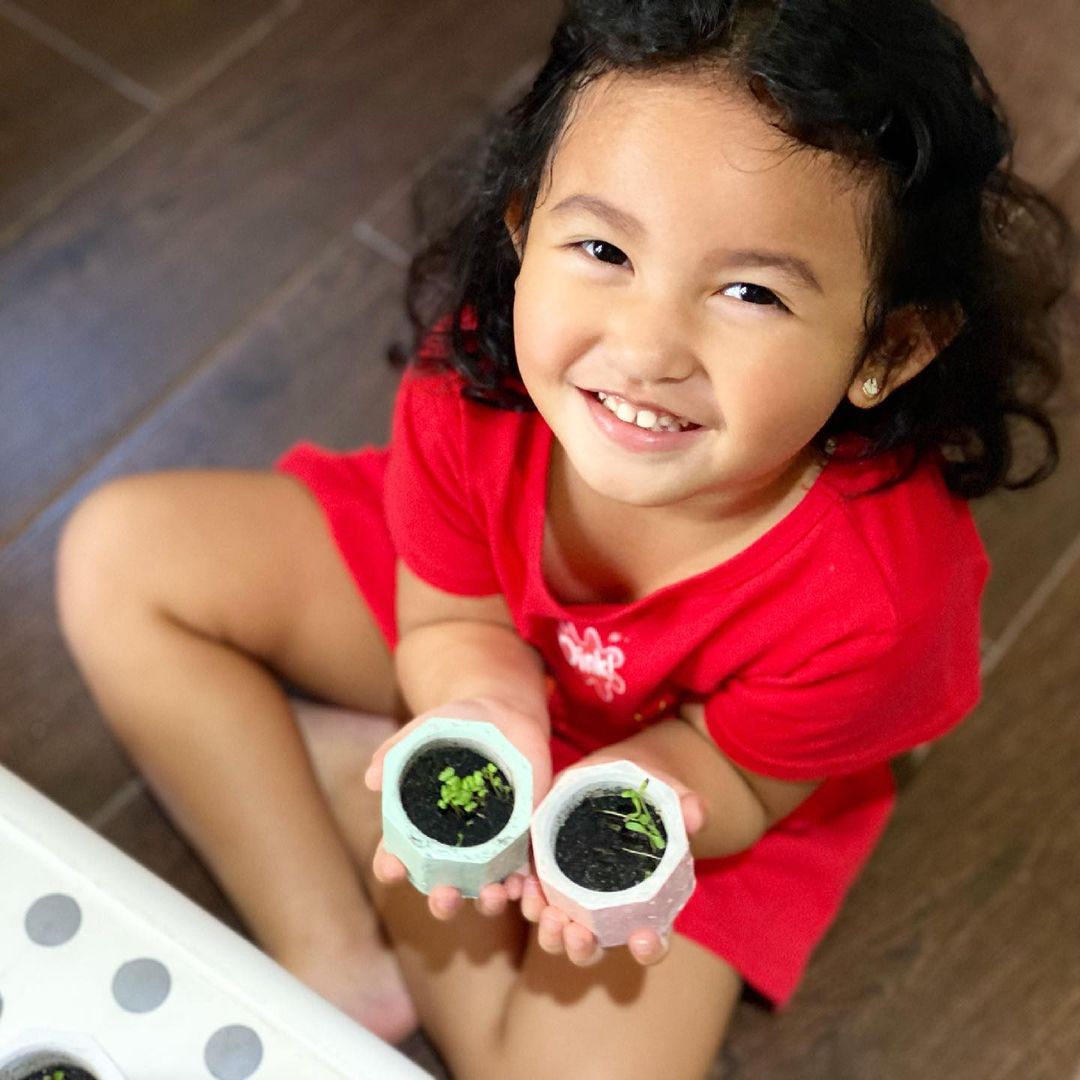 Don't stop them from exploring
If there's one thing that Camille learned from raising her first child Nathan, it's that she shouldn't stop her kids from exploring and doing what makes them happy. "I had Nathan when I was 22 and I would assist him in everything back then. Now, with Nala and Nolan, I learned to not baby them and let them explore and play safely as much as they want," she said.
With the added support of Vitaminized Lactum 3+ plus proper nutrition and stimulation, kids like Nala will get the nutrients they need to help them grow up strong, smart, and active. With 30 years of being in the Philippines as moms' partner in raising kids, it's no surprise that Camille trusts Lactum 3+ in providing the nutrition her daughter needs for her All-Around Development in Immunity, Brain and Bones.
"3+ years is the age when they are very active and exploratory. If we give them all-around nutrition, they'll be able to do more to learn and discover new things," Camille advised.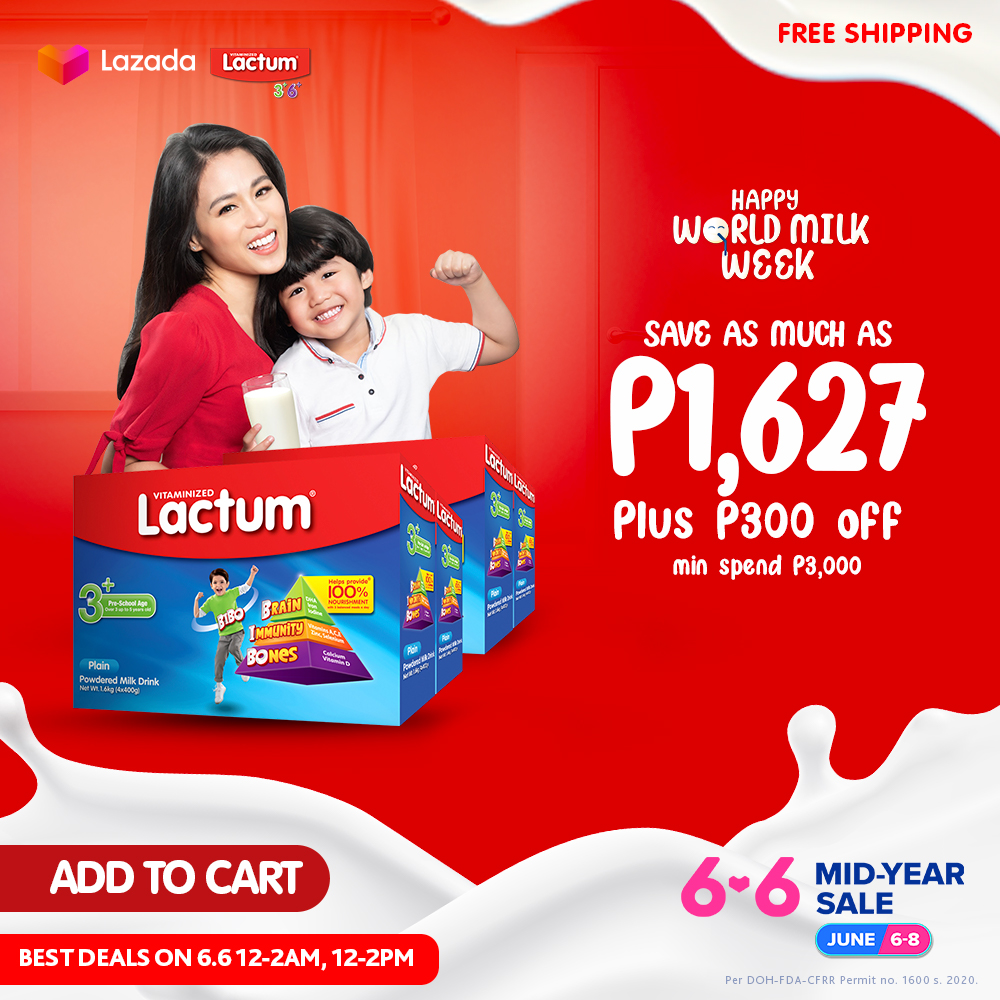 You, too, can help support your child's All-Around Development in Immunity, Brain and Bones with the help of Vitaminized Lactum 3+. Lactum 3+ is available in all leading drugstores and supermarkets. Celebrate World Milk Week and enjoy deals this June in the Lactum 3+ official store on Lazada starting this 6.6 Mid-Year Sale plus get a chance to win Lactum 3+ products during the Lazada 6.6 Super Show on June 5 at 10:15pm via Lazada social media platforms!