According to the Department of Social Welfare and Development, Cebu Island remains to have the highest number of poor households in Region 7 or Central Visayas. Based on the details of DSWD Region 7's "Listahan 3" poverty database, 48% of the 453,961 identified poor households in Region 7 came from Cebu. Cebu City alone has 11,805 identified poor households.
According to UNICEF, while most poor households have basic access to water and sanitation, they do not always have access to safe water and sanitation. Many homes, healthcare facilities, and schools still lack soap and water for handwashing, putting people's health at risk of disease, particularly young children.
In partnership with the Manila Water Foundation, Procter and Gamble (P&G) Philippines, the multinational brand behind Safeguard, Tide, Ariel, Joy, and Pampers, launched the Agos Puso at Kalinga Caravan in Cebu, benefiting around 7,000 individuals, starting with the Department of Social Welfare and Development (DSWD) Pantawid Pamilyang Pilipino Program (4Ps) families in the province.
Through the partnership, the Agos Puso at Kalinga Caravan was able to deliver health and hygiene to nine (9) key locations, which include the Municipalities of Consolacion, Carmen, Liloan, and Barangay Inayawan in Cebu City. The Agos Puso at Kalinga Caravan distributed laundry and hair care products, including Ariel and Tide laundry detergent and Rejoice Shampoo.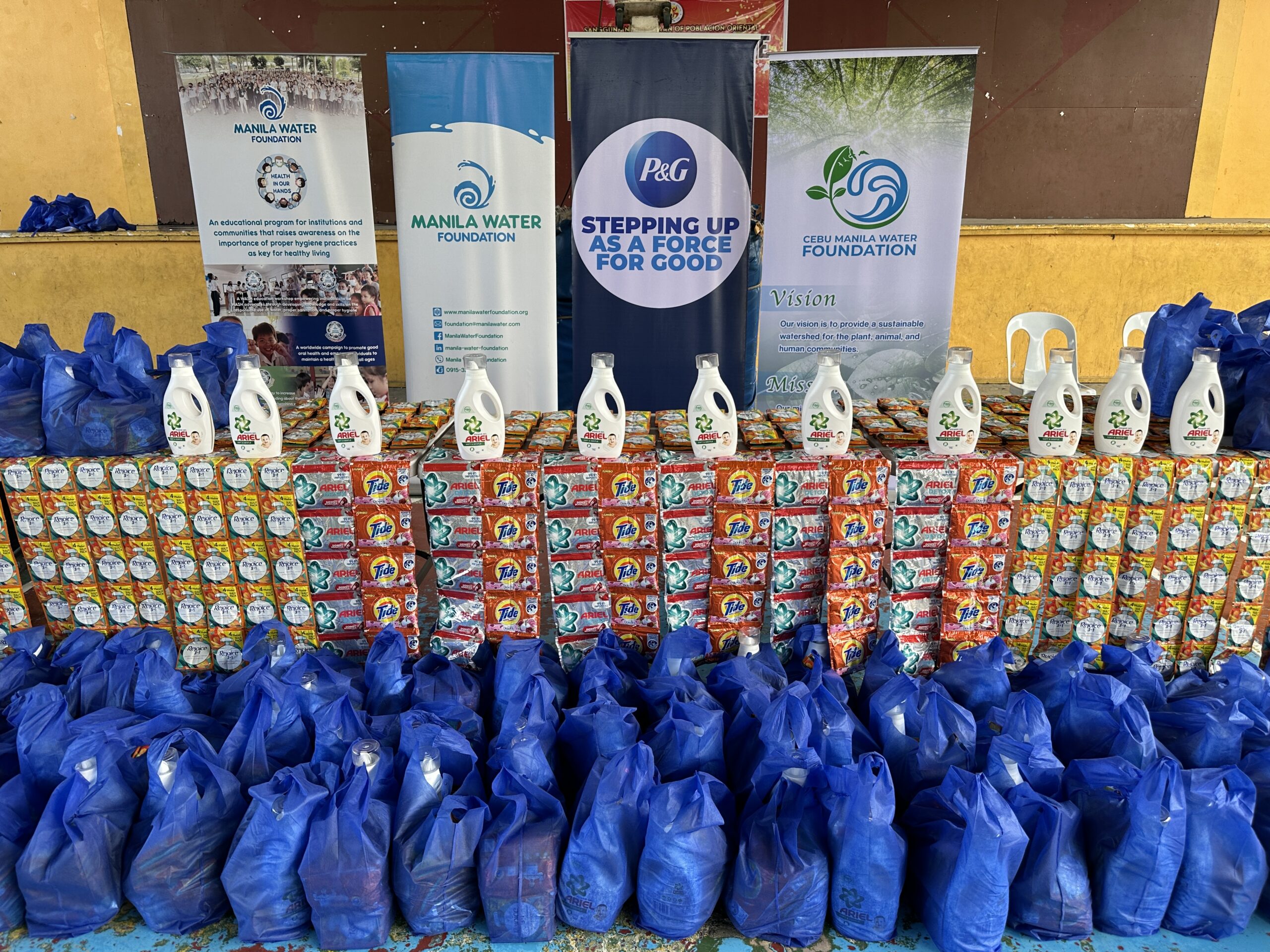 The Agos Puso at Kalinga Caravan was also able to reach institutions such as the Basilica del Sto. Niño Children's Welfare Foundation, Inc., Sto. Niño de Cebu Augustinian Social Development Foundation Inc., Missionaries of Charity Gasa sa Gugma (Gift of Love) Home for the Dying Destitute, Cebu Cancer Institute, and Kythe Foundation Cebu.
"We thank P&G for this support, which helps the 4Ps families save up and lessen expenses, especially since classes here started. The family's clothing will surely smell fresh and clean," Consolacion Municipal Administrator Benjamin Tibon said.
The Caravan serves as a testament to P&G's commitment to being a Force for Growth and Force for Good in the country by championing water access, sanitation, and hygiene (WASH) for the betterment of public health.
"We are committed to being a Force for Growth and A Force for Good. Through our partnerships, our goal is to provide superior health and hygiene products to Filipinos and improve the health and well-being of the communities we touch," King Martin Agoncillo, P&G's Corporate Communications Manager said.
Since 2019, P&G and MWF's strong partnership has reached millions of Filipinos through health and hygiene programs in schools, rural communities, and underserved communities across the country. In 2022, P&G and MWF turned over handwashing facilities to 285 schools in the National Capital Region (NCR) and Rizal under their partnership program, #SAFEwash, which benefitted over 770,000 students, teachers, and staff to in-person classes in NCR and Rizal.