In observance of the 27th National Autism Consciousness Week, Autism Society Philippines (ASP) and SM Cares, the City Government of Mandaluyong, and the National Council on Disability Affairs (NCDA) recently hosted a panel discussion on autism inclusion at SM Megamall Cinema 4 last January 20.
Titled "AOK Pilipinas, Live!," the event facilitated meaningful conversations on various issues concerning people on the autism spectrum and their loved ones, in line with the theme "Building a Nation Powered by Transformative Autism-inclusive Innovation.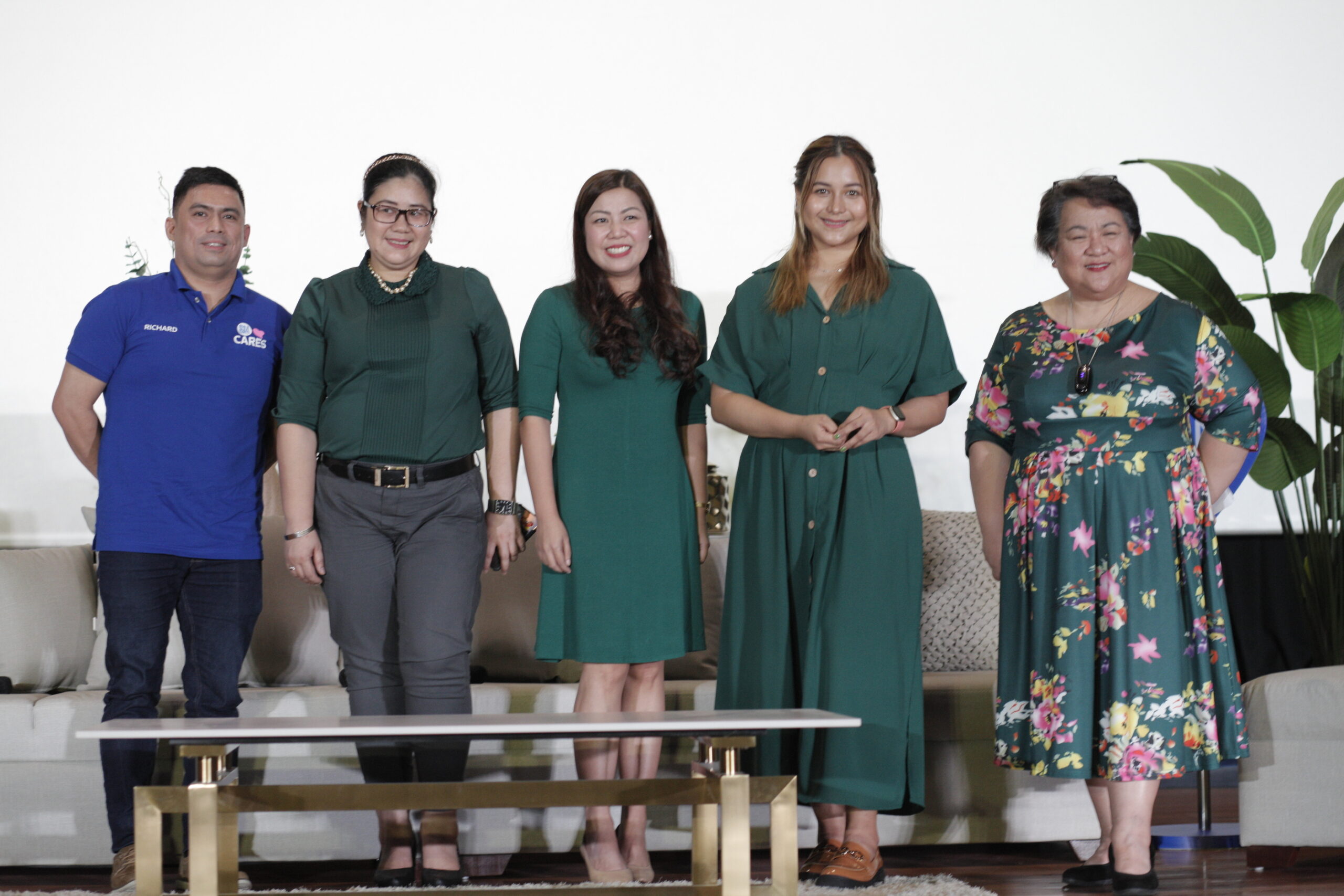 Guests and panelists include P3PWD Representative, Hon. Rowena Guanzon; ASP Chair Emerita Dang Koe; ASP National President Mona Magno-Veluz; Mandaluyong City former councilor Charisse Abalos-Vargas; QC Kabahagi Center Executive Director Karen Sagun; Leonard Cheshire Disability Philippines Foundation Executive Director Hazel Borja; and SM Supermalls Assistant Vice President Richard Caluyo, and SM Supermalls Senior Vice President Engr. Bien Mateo. Also present were celebrities Troy Montero, Aubrey Miles, and Candy Pangilinan, who are autism awareness advocates and proud parents of children with autism.
Veluz-Magno moderated the first session, which focused on the importance of innovation in addressing issues concerning people on the spectrum, with Abalos-Vargas, Sagun, Borja, and Caluyo as panelists. This was followed by the first Q&A session of the day.
During the second session which was moderated by Koe, Montero, Miles, and Pangilinan shared stories and experiences raising children on the spectrum and gave useful tips for other parents living with family members with autism. The panelists also expressed their support for other parents who are taking care of children who have autism and assured them that support is available if and when they need it.
"Everything will be okay, it's not a burden…chill lang tayo, kaya natin 'yan," Pangilinan assured.
"I feel hopeful for the future here in the Philippines, for your children, for our children. Just look around there is so much support…I just wanted you to know that you are not alone," Montero said.
In his special message, Mateo thanked the ASP for always believing in the advocacies of SM Cares. He also reiterated that SM is a mall for all, living with disability or not. "We want to send the message to all our mall-goers, including people with autism, that you're always welcome here at SM."
"This is also the perfect time for us to thank ASP for their unwavering trust and for continuously believing in our advocacies, especially those that are geared toward people with autism. We are always proud to be your companion, and we will continue to support you in your goal to create a more autism-friendly Philippines," Mateo said.
The event is just one of the many ways SM Cares supports the United Nations' Sustainable Development Goals, particularly "SDG 10: Reduced Inequalities."
SM Cares is the Corporate Social Responsibility arm of SM Supermalls, with programs that support communities, promote social inclusion, and care for the environment. Aside from the program on PWDs, its advocacies include Programs for the Environment, Women & Breastfeeding Mothers, Children & Youth, Senior Citizens, and the SM Bike-friendly initiative.
To learn more, visit www.smsupermalls.com/smcares