Araneta City opens to the public the Flores De Maria exhibit in Ali Mall to cultivate the Philippine tradition of honoring the Blessed Virgin Mary every month of May.
After the successful Grand Santacruzan in Araneta City on May 14, the tradition continues with a 2-week exhibit featuring religious-historical images of the Mary and her devotion to the Holy Cross. Aptly titled "Flores De Maria" (or Flowers of Mary), the exhibit is an offering to the Holy Mother of Christ as the most beautiful flower of May.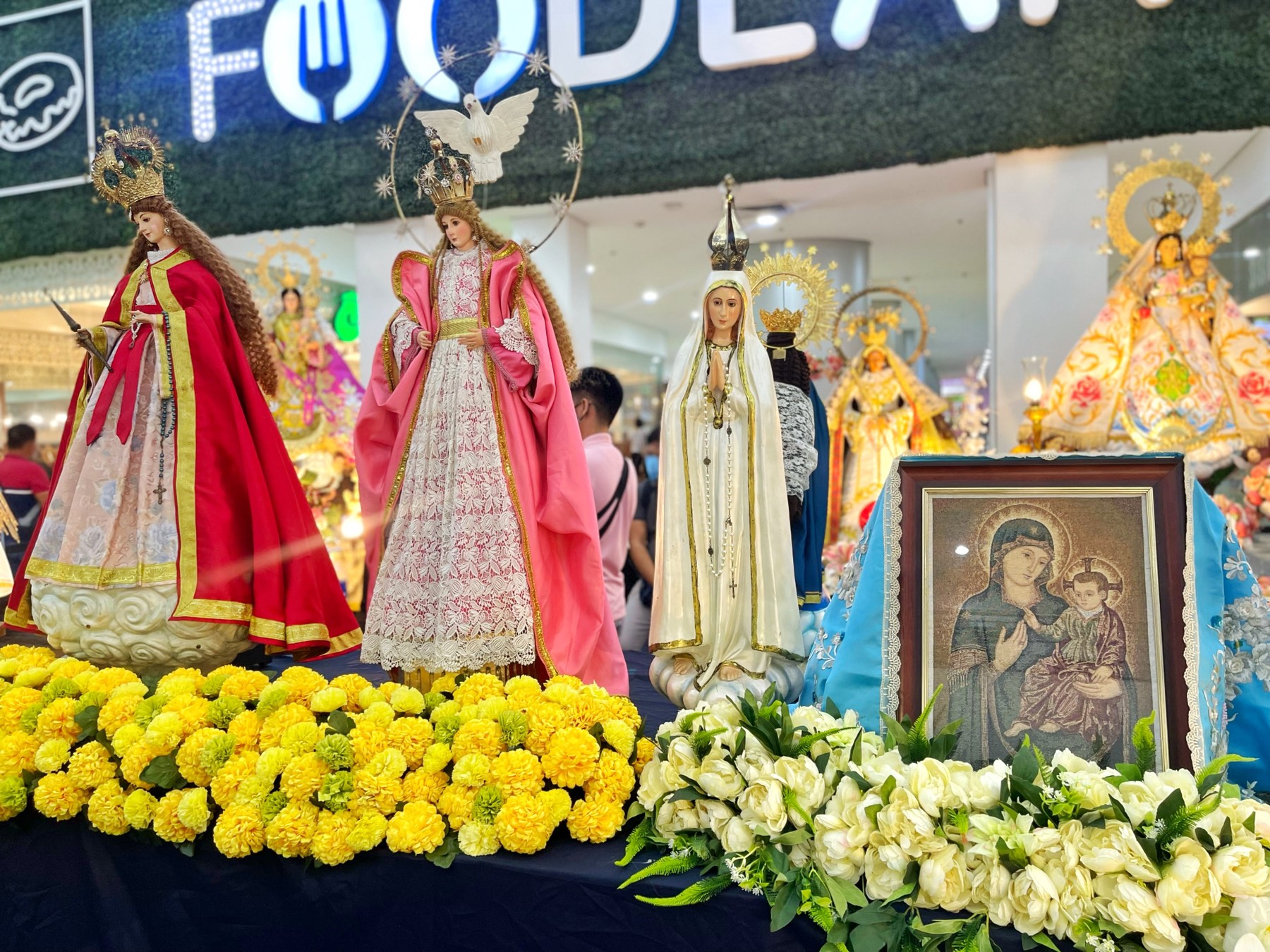 More than 40 religious images and replicas from different parishes are on display in the exhibit. Notable images displayed are The Nuestra Señora de Peñafrancia (known as the Patroness in Bicol Region), La Imaculada Concepcion de Malabon, Our Lady of Perpetual Help, the official replica of the Diocese of Cubao, and the Nuestra Señora de Aranzazu (known as the patroness of San Mateo, Rizal).
"We invite the faithful and all nearby communities to visit the Flores De Maria exhibit here in Ali Mall to propagate their devotion to the Blessed Virgin Mary. May this exhibit remind everyone of the Holy Mother Mary's warmth, kindness, and purity amidst the challenges in her life," Aileen Ibay, Property Manager of Ali Mall, said.
The exhibit is available for public viewing from May 16 to 30, 2022 at the Gen. MacArthur Entrance of Ali Mall