Moira dela Torre surprised fans and supporters alike as she debuted 'Ipanalo Natin To' during the Talindeg Pangasinan: Dagupan Grand Rally for Leni Robredo held earlier this month.
"I have kind of tried to stay away from politics as much as I can," Moira reveals, during an interview before her onstage performance at the Grand Rally. "Because I wasn't well-researched before. I didn't really know where to find my facts kasi andaming nakalatag online and with our libraries. So I didn't know what happened for real. I was one of those na I wanted to be neutral for a while. I thought being neutral promoted peace."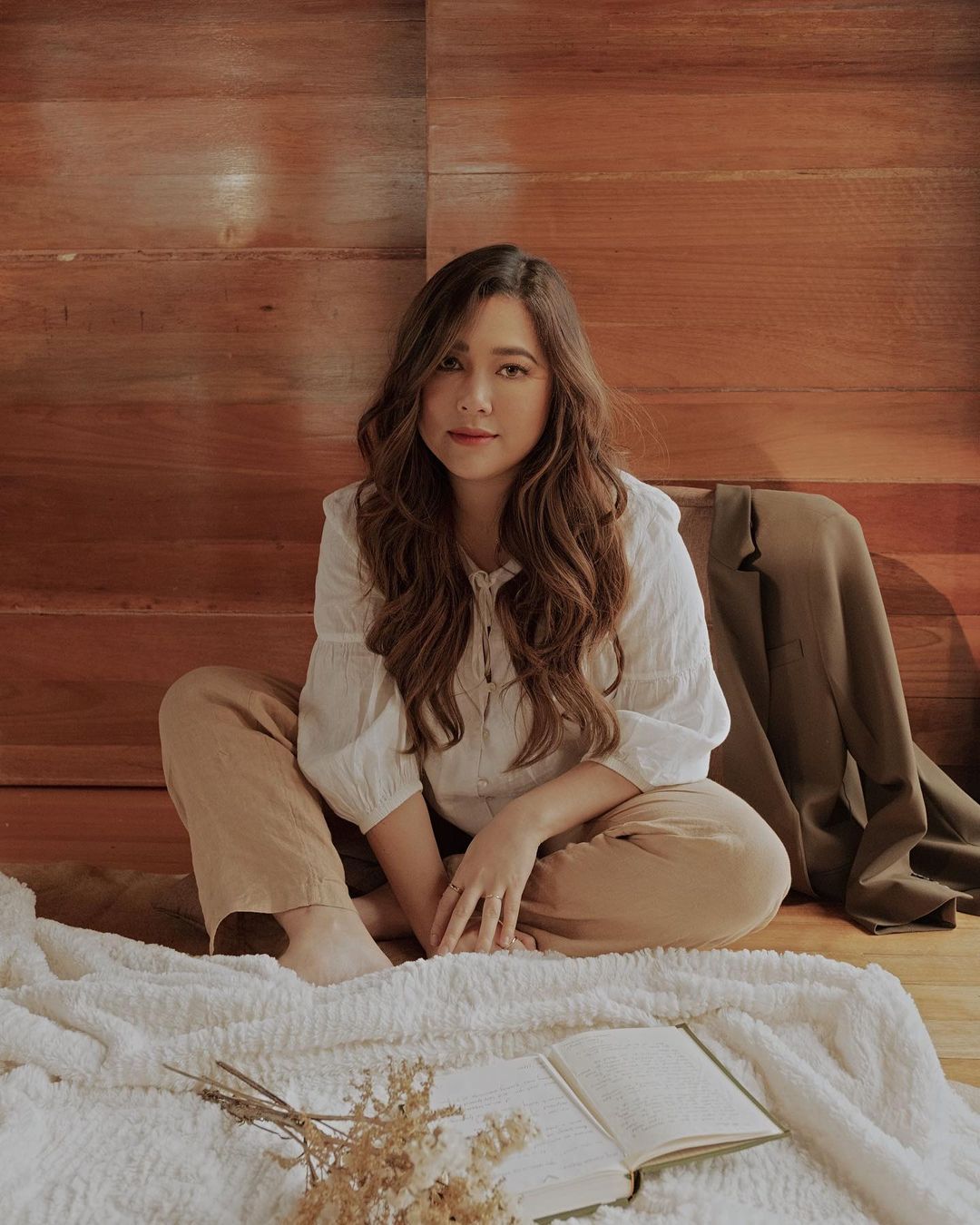 At 28 years old, Moira is well-known for chart-topping singles 'Malaya' and 'Tagpuan.' In March, after publicly showing her support for the Leni Robredo-Kiko Pangilinan tandem, she was embroiled in a social media misinformation campaign that alluded to her being paid to perform in the campaign. She responds with a, "Hindi kami binayaran."
Moira credits singer-songwriter Lolito Go as the person who introduced her to VP Leni. "He is so encouraging. Hindi sya nanghihila pababa. So when he posts about VP Leni, wala syang kailangan siraan para itaas si VP Leni. And that really captured my attention."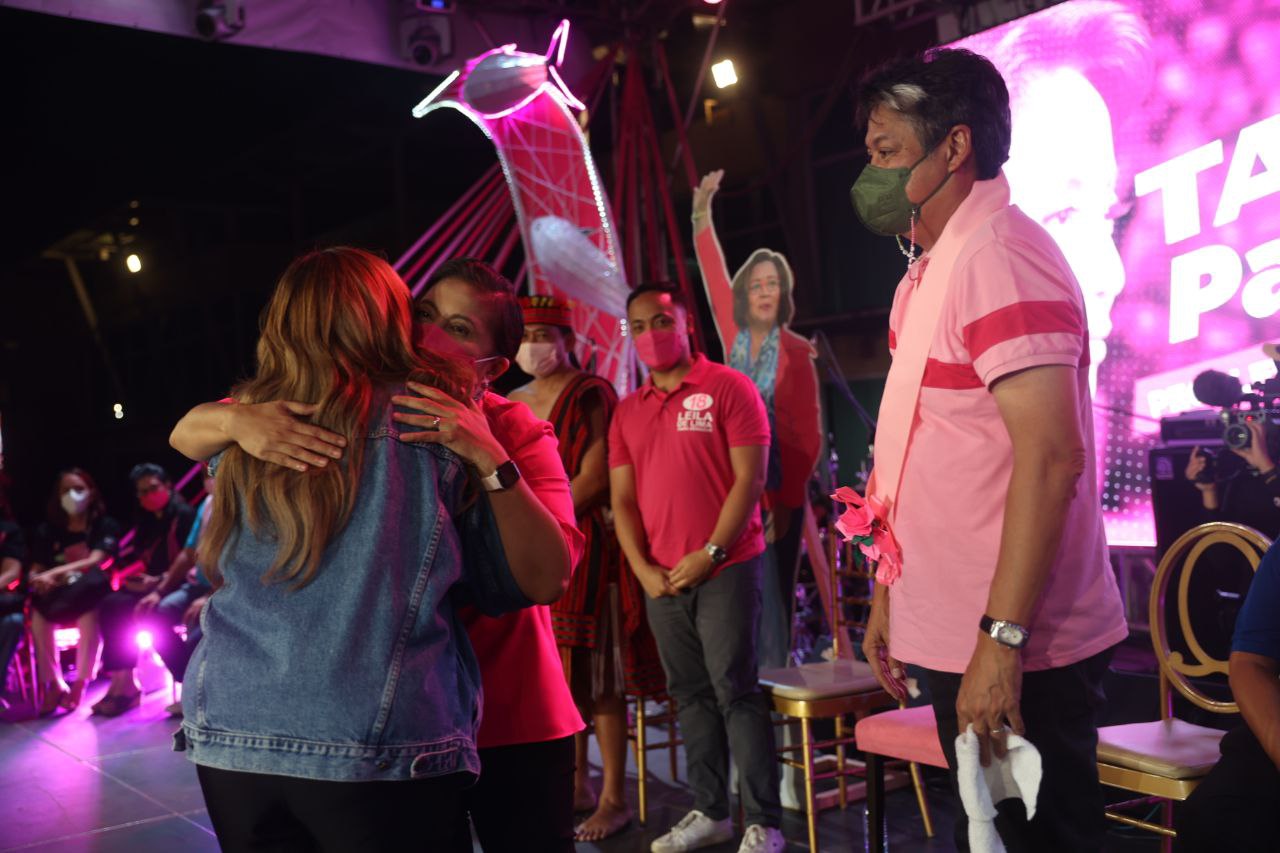 She adds, "I started researching on VP Leni, started researching what she's done, until I just fell in love with her."
This echoes with the other testaments of the Filipino youth netizens, who 'fell in love' with Leni's clean record and projects focusing on the marginalized sectors of the country.
And thus began the journey of Moira finally penning the final lyrics for 'Ipanalo Natin To.'
The song, initially written by Lolito Go, was inspired by a placard boldly stating, "Lagi ka na lang nakatayo. Umupo ka na kaya ng 6 years?"
On the topic of the creation of the song, she recalls the story of her first attendance in Leni's Grand Rally in Zamboanga.
"I've watched rallies before and I've seen how it's been an entertainment thing," she begins, "But VP Leni just said, 'Hi, Zamboanga!'; and you already feel that this person is so genuine with her love for the country."
"When she finished her speech, I just knew I was supporting the right person," she quips. "So I got home. I saw the initial song that Sir Lolito sent me, and I rewrote it; and now we have 'Ipanalo Natin To'."
When asked about what she felt about being in the campaign, she says, "I feel so fulfilled, […]  because I finally saw hope again, seeing how VP Leni stands up everyday in front of thousands of people."
On the topic of the negative campaigning VP Leni receives, Moira spoke of how inspiring the vice-president is in the way she addresses it.
"Pwede syang magpaapekto sa lahat ng tinatapon sa kanyang paninira," she begins, "But instead of hate, bitterness, [ang] umiiral sa kanya, it's love—it's love for the country. It's her passion for change; it's her compassion for people."
As with the numerous stories of hope brought about by VP Leni and her projects, it seems even stars aren't immune to the inspiration and call to action the presidential aspirant has been evoking in people. Moira's new song is a culmination of how goodwill and the willingness to serve inspire people to pay it forward.
"I'm hoping this song will help spark limitless strength and encouragement for everybody who needs to hear [it], so we can fight the good fight."
Listen to the Moira Dela Torre's 'Ipanalo Natin To' from the livestream of Robredo's Dagupan City Grand Rally on VP Leni Robredo's official Facebook page facebook.com/VPLeniRobredoPH/videos/1070394960206746/ (3:19:00 onwards)