Filipino cuisine is known for its breadth and diversity. It plays an important role in Filipino culture and brings communities closer. From classic finger food, party meals, even to everyday snacks and ulam, Filipino cuisine can be enjoyed and cooked in many ways. In fact, the taste of a Filipino dish may differ depending on the cooking process practiced in various regions in the country. But an important characteristic in most Filipino dishes is the presence of delicious 'gisa' taste and aroma that make Pinoy ulam more appetizing.
Ajinomoto has been helping Filipinos everywhere make meals more delicious with AJI-GINISA® Flavor Seasoning Mix. For just P2 per pack the possibilities for creating affordable, meatier and ginisarap dishes are endless. AJI-GINISA®proves to be a great addition in your pantry.
"AJI-GINISA® is best for stir-fried dishes like vegetables and noodles. However, it is also suitable for saucy dishes like afritada because of its meaty gisa deliciousness," says Daryl Magno, Ajinomoto Philippines Corporation's Seasonings Category Manager.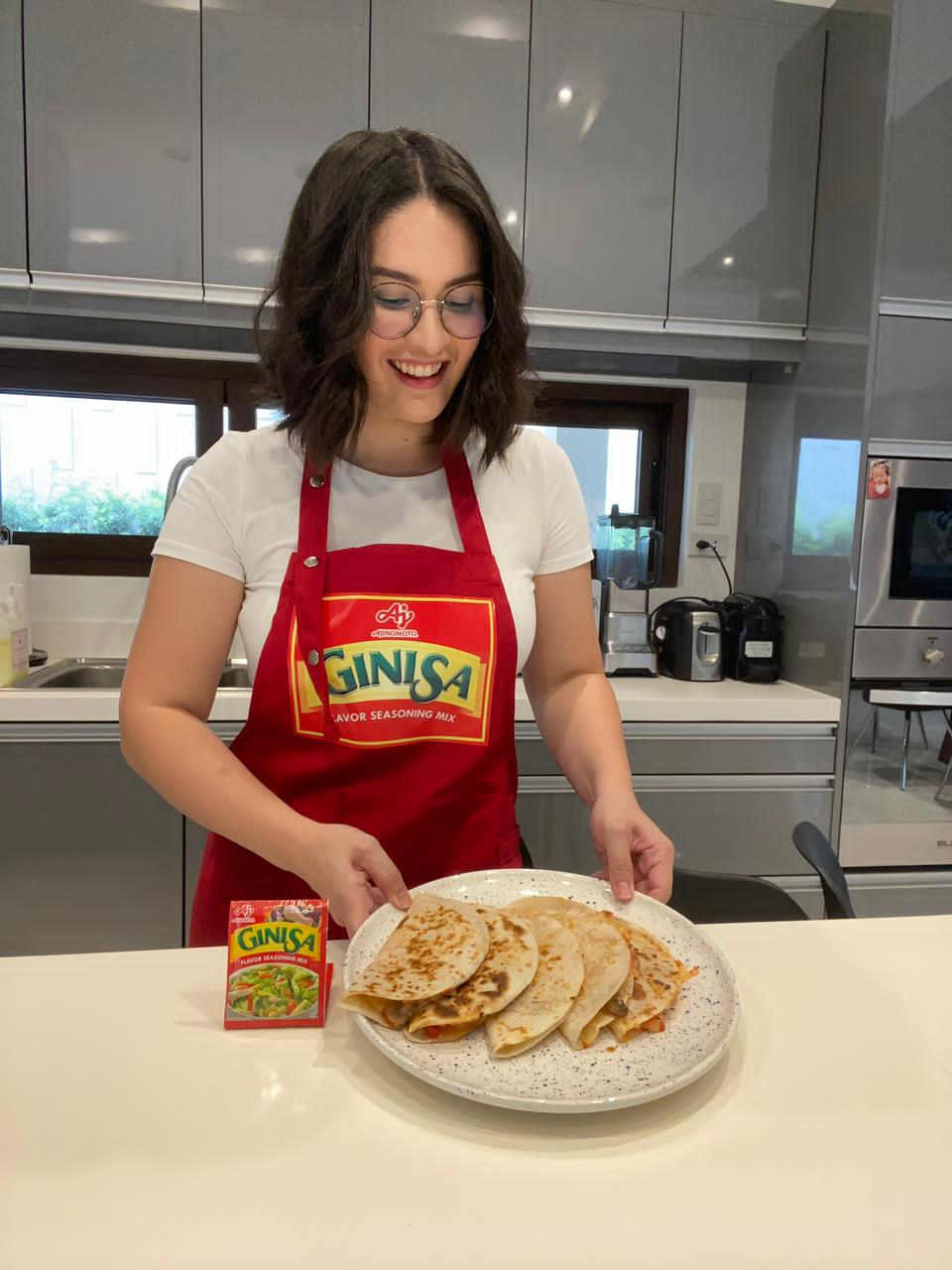 To inspire homemakers to discover and experience the versatility of AJI-GINISA®, Ajinomoto partnered with celebrity mom Pauleen Luna-Sotto, renowned chef and entrepreneur Gino Gonzalez, and online foodie influencers to share their own kitchen recipes on social media using the all-purpose seasoning.  From making stir-fried dishes to saucy ulam, AJI-GINISA® serves as their perfect partner in cooking.
Ajinomoto's Eat Well, Live Well promise
The AJI-GINISA® Flavor Seasoning Mix is part of the brand's Eat Well, Live Well promise to make mealtimes healthy, delicious and enjoyable. Through AJI-GINISA®, Ajinomoto aims to simplify the cooking process so families can enjoy a more nutritious diet that doesn't sacrifice taste.
"We recognize that eating is a communal experience for many Filipinos, so we continuously offer quality products that expand the choices we serve our families. Not only do we want them to have enjoyable mealtimes, but we also want them to lead healthier lifestyles," shares Magno.
Discover delicious and nutritious recipes on Cookmunity® by Ajinomoto's Facebook and Instagram pages.