There used to be a time when I lived happy for each day, yet I feared the future and "prepared for the worst and hoped for the best."
Attended the third and final SunTalks and it made me realized a lot of things. Life wasn't always like this! As a mom, I am very thankful that I had this kind of opportunity to learn more about the financial. Thanks to Sunlife for having this kind of seminar/ talk where learned a lot of practical and relevant financial tips from their Agency Strategy & Digital Transformation Head Jenny del Mundo and Sun Life Advisor Josh Jayzzer de Leon.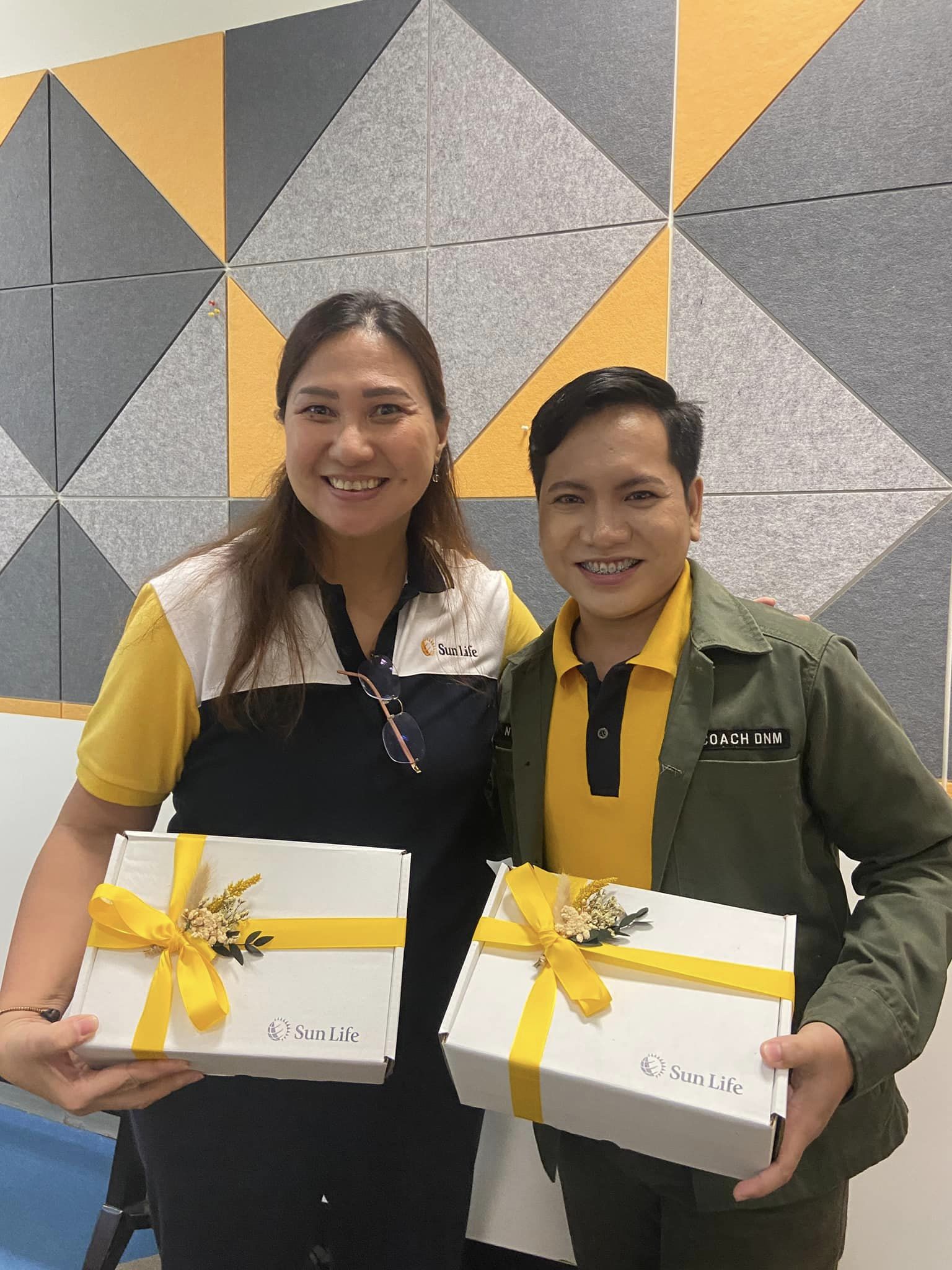 First thing on the list, start Young. Ms. Jenny shared her personal experience and tips on how she achieve the financial freedom and how good when you start as early as you can. Even you start with the small one you can add on later. It also important to have separate savings or account for health and wellness issue to avoid borrowing and begging for others to help you. Watch this VIDEO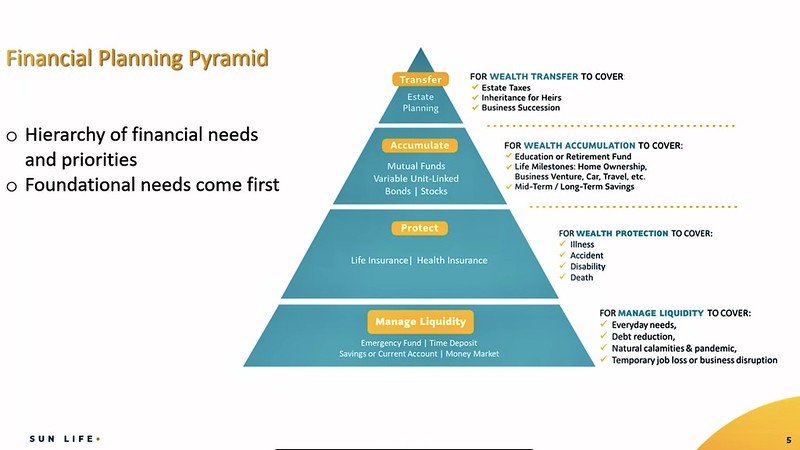 It also important that we know the Financial Planning Pyramid. It gives us the hierarchy of which you should secure first. It used as the basic concept, we should cover the foundation which means the emergency funds 3 to 6 times of our monthly expenses.  We should start from the bottom Liquidity – emergency fund, Protect – Life / health insurance, Accumulate – save and save for the coming milestones , Transfer – estate planning.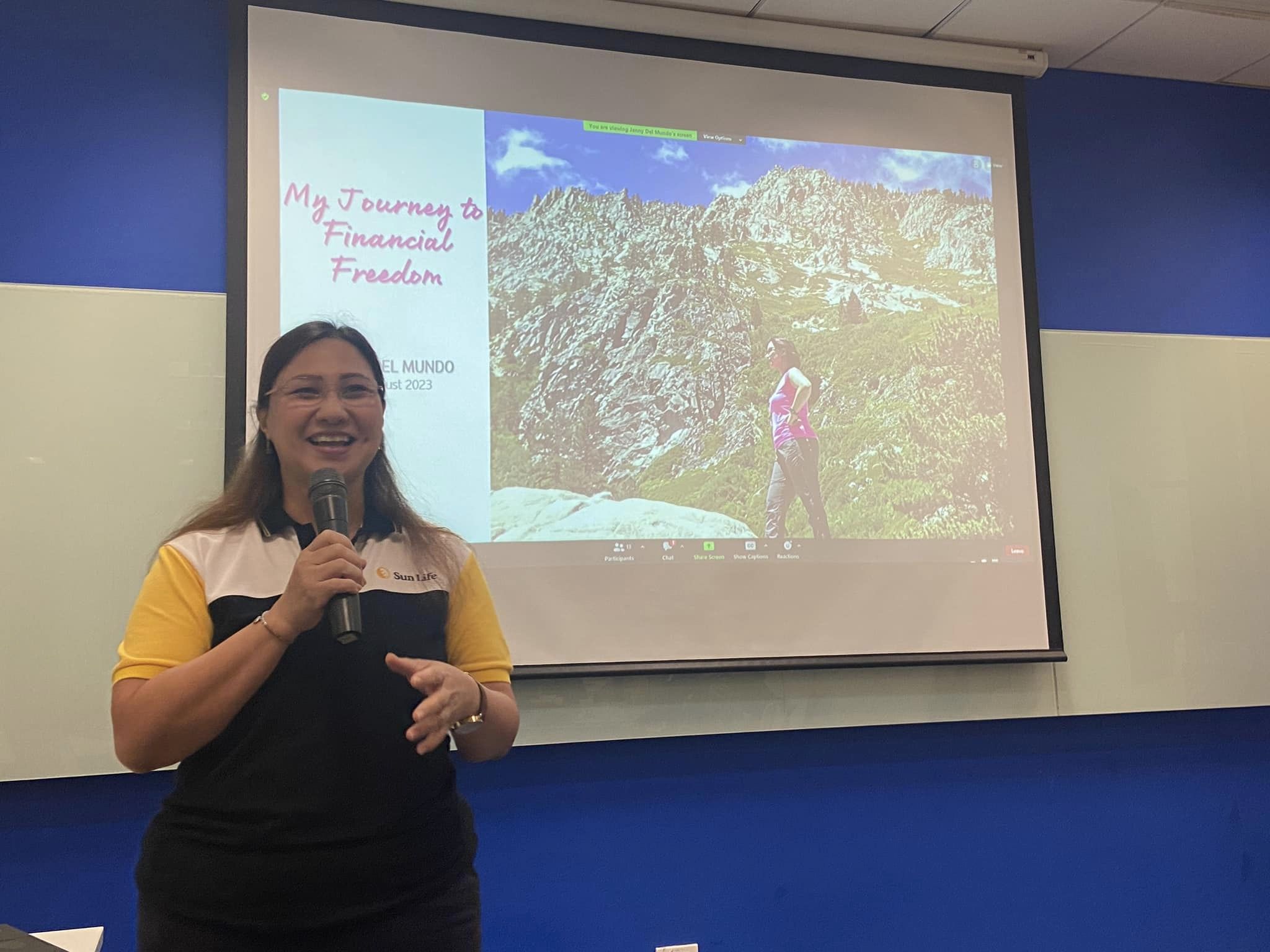 "I must be financially ready for the unexpected so that my spouse will not bear the burden of 2 breadwinners while trying to maintain living standard and pursuing future milestones."
Get it as early as you can
Term C1 can get you more coverage for your premium, but premiums are not level and coverage ends at 70
CL terms, CL whole life Hospital Income SP VUL or MF if not acceptable for CL
Starting early and managing your money wisely is the take-home from this talk. And now, I'm sharing these to my kids and help them live a life free from financial worries.
You can also check out this Investment Calculator as well as other calculators and tools to help you in your journey to a brighter life.
This is the best time to start your journey towards financial freedom. Check out Sun Life's life insurance products by consulting a Sun Life advisor now.