Investing in quality and durable washing machines has become a necessity to every Filipino household. Throughout the years, this helpful appliance has made an enormous impact in people's lives, saving them more time and energy that can be directed to other chores and priorities. Every year, we have seen innovations and exciting features incorporated in our washing machines, allowing people to easily adapt to lifestyle changes and developing preferences.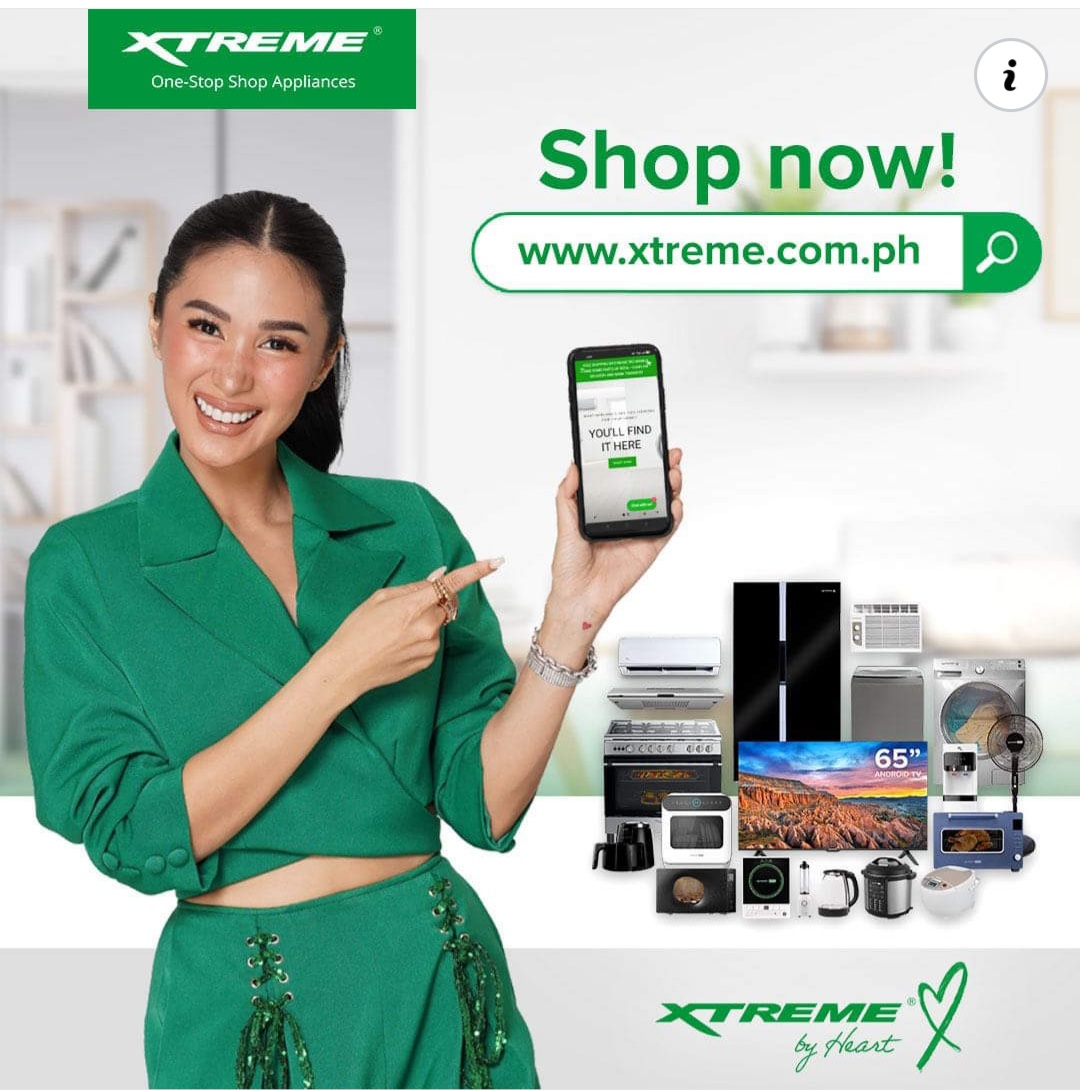 XTREME Appliances, the country's leading one-stop shop appliance brand, has been continuously offering products that are high quality yet at a very affordable price. Recently, the brand has launched new additions to their washing machine line under their XTREME Cool category — the twin tub washing machine and the top load fully automatic washing machines. In line with its mission of bringing premium quality home and commercial appliances to the Filipino market, XTREME Appliances considers every Filipino needs, wants, and preferences. Aside from providing innovation, the brand considers market relevance and affordability as large factors in their product pipelines.
With the introduction of these new products — XTREME Cool Twin Tub Washing Machines and XTREME Cool Top Load Fully Automatic Washing Machines — the brand aims to reach more Filipino households, most specifically those people who want to upgrade their lifestyle but are budget-conscious.
Wash & dry at the same time with XTREME Cool Twin Tub Washing Machines
With the XTREME COOL Twin Tub Washing Machine, you can now handle your laundry faster thanks to its 2-in-1 water inlet feature that lets you wash and dry your clothes. One of its best features is the Air Flow Spinner that helps improve its drying effect.
Meanwhile, to answer the issue of soap and lint residue, the XTREME Cool Twin Tub Washing Machine is reinforced with an Outlet-Tub Filter that makes sure to reduce the amount of residue left behind your laundry. In fact, it prevents lint from clinging to the garments during the washing process.
The XTREME Cool Twin Tub Washing Machines are available in three washing capacities — XWMTT-0006 6kg capacity (P8,495), XWMTT-0008 8kg capacity (P10,495), and XWMTT-0010 10kg capacity (P11,495).
Save up to 40% of your time with XTREME Cool Top Load Fully Automatic Washing Machines
One of the reasons why most Filipinos opt to buy top load washing machines is its high-efficiency yet it still costs less than the front-load units. The XTREME Cool Top Load Fully Automatic Washing Machines, which are available in 7kg capacity and 8kg capacity, were launched in the market. With its Fast Clean System, you can save up to 40% of your time by strengthening the washing beat while keeping the same washing performance.
This top load washing machine comes with an I-Clean feature that lets the tub cleaning run automatically every after the last rinsing process. It also has a Magic Filter — a mesh bag which helps to remove impurities and prevent possible secondary pollution caused by the backflow of dirt. On the other hand, there is no need to reset a washing cycle in case of a sudden power interruption, thanks to the Power Off Memory feature.
The XTREME Cool Top Load Fully Automatic Washing Machines are available in two washing capacities — XWMTL-0007W 7kg capacity (P13,495) and XWMTL-0008W 8kg capacity (P15,495).
To keep updated on the latest news and happenings of XTREME Appliances, like and follow them on Facebook, Twitter, Instagram, TikTok accounts and join their official online community on Facebook, XTREME Fam. For the full list of products and exclusive discounts, please visit XTREME on Website, Lazada, and Shopee e-commerce.