It is every father's dream to provide for their family. It's a simple yet profound aspiration that takes more than just hard work, discipline, and determination. Though this work seems endless and even more challenging, fathers wouldn't have it any other way as they embrace this life-long mission.
Felix Garcia, the patriarch and founder of Mekeni Food Corporation, has also dreamed of this simple dream for his family.
Fondly called Tatang Felix by people around him, he's a visionary; an educator; and a persevering father and loving husband all rolled into one.
"Life was hard then as it is now. During those times, I only had one thing in mind: How will I be able to provide food on our table and prepare my children for a better future? I kept dreaming of that dream—of a better future for my family. I know that this is a typical dream of every father in the world, but do you know what makes that dream special? I put my heart into it as I envision it," says Tatang Felix.
Tatang Felix isn't the type who would surrender in the face of adversities. Since he was young, he worked day and night in order to finance his studies. He had different jobs, including being a 'servidor' in order to fulfill his dream.
In 1956, after graduating with a degree in education, he started teaching in an Aeta community in Porac, Pampanga. There, he pioneered in giving equal education opportunity to the Aeta community and went out of his way to give health support to them through the assistance of the Municial Health Office.
After he was transferred to Balubad Elementary School in 1957, he continued fulfilling his mission in instilling the value of education to his students—a value which he imparted to his five sons Adrian, Pruds, Lito, Doods, and Nards.
Driven by his dream to give the best to his family, Tatang Felix took a leap of faith. With only a hundred chickens, two piglets, and a pen, he started his small poultry and piggery business. His five sons back then were the ones assisting him and wife Meding in doing household chores while selling ice candy and eggs within their neighborhood and in the market.
Because of his hard work and unrelenting faith, the small business started to flourish and became a full-blown business. This was the beginning of what is now known as one of the biggest and most awarded food manufacturing companies in the Philippines—the Mekeni Food Corporation.
"If there is one quality that best describes him, it would be persistence," shares his first-born son Adrian who is the VP for Supply Chain at Mekeni. "His persistence is deeply rooted in his faith, and he was able to overcome everything because he never stops believing."
However, Mekeni's story wasn't a smooth-sailing ride. The company was a witness to the eruption of Mt. Pinatubo and how it almost wiped out their community in 1991. Tatang Felix, being always caring for the people around him, urged his three sons who were working abroad to come back to the Philippines and help their community get back on its feet.
Today, Mekeni Food Corporation is a multi-awarded meat processing plant producing tons of meat products daily. From an enterprise that simply aimed to provide a steady income for his family, Mekeni is also able to offer livelihood not only to the Cabalens but to the people in neighboring cities and provinces as well.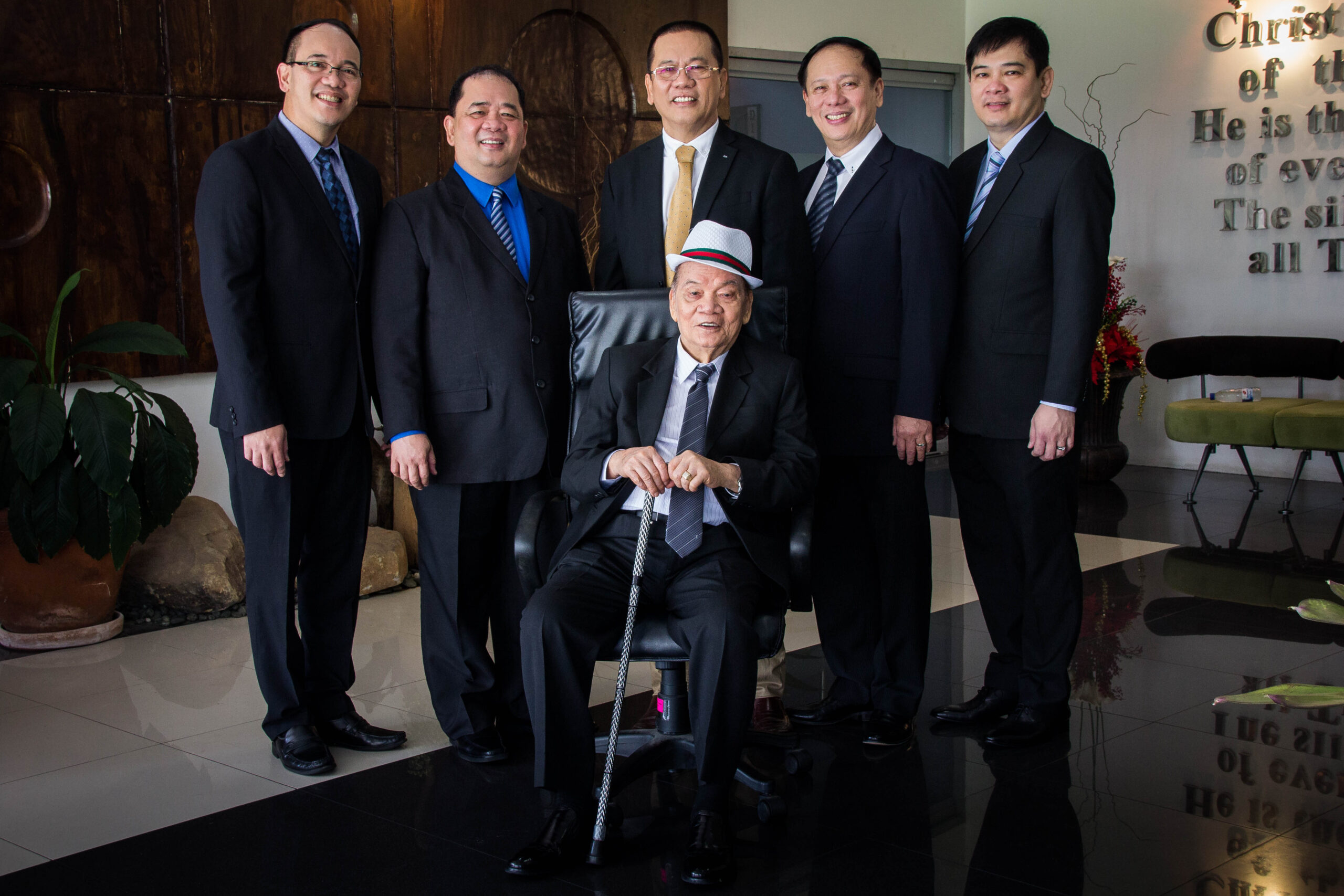 Now 94 years old, Tatay Felix remains passionate in inspiring the younger generation to have a goal-, family- and God-centric life. He loves spending time with his family, especially with his precious grandchildren, over a hearty meal or bond with them through music. He also continues to support deserving students by providing financial assistance and scholarships.
Up to this day, Tatay Felix still can't believe that his small dream—a simple father's dream—of providing for his family has turned into a legacy of giving hope and opportunities to its communities.
"Mekeni's story is not just mine anymore, it has become our people's because they've embraced my vision of uplifting the lives of our communities and beyond. This is what truly makes us Mekeni—a God-centered, family-oriented, and purpose-driven company that is fully committed to that lifetime mission," said the Garcia patriarch.